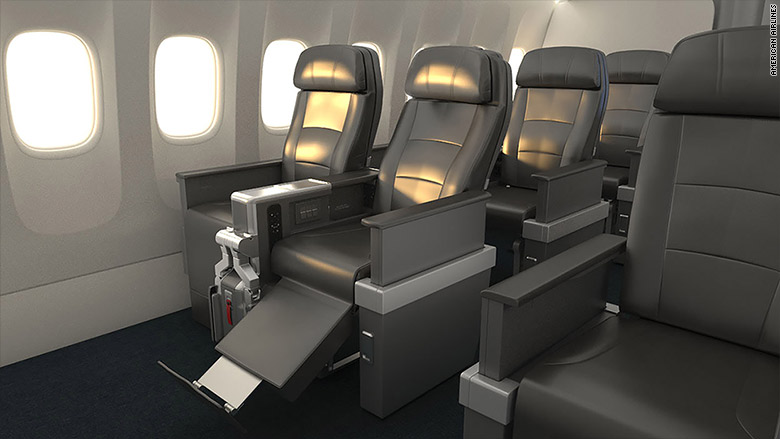 Now you don't have to fly first-class to get a footrest.
American Airlines said Wednesday that it will debut a new section of seats on international flights -- Premium Economy.
The new class will feature wider seats with extending footrests, and will be located between business class and the more economical main cabin. The reclining seats will be made of leather and will also have bigger entertainment screens for passengers.
Passengers traveling in Premium Economy will get priority check-in and boarding and will be able to check two bags for free.
They will also receive a improved meal service, Wi-Fi access, noise-reducing headphones and amenity kits.
American Airlines (AAL) said in a statement that the seats will be available in late 2016. The section will be integrated into new planes, while its existing planes will be retrofitted.
The company already offers Main Cabin Extra on domestic and international flights, but that only offers and extra six inches of legroom.