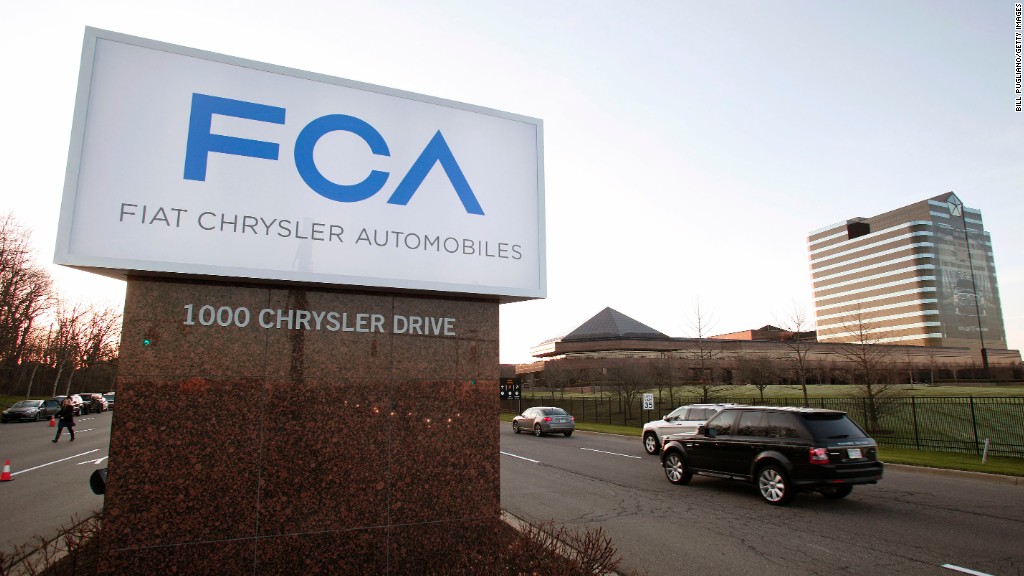 The nation's auto safety regulator hit Fiat Chrysler with a $70 million fine Thursday for failing to report safety information about crashes.
As a result, accidents in which people were killed and injured were not investigated by the National Highway Transportation Safety Administration. Automakers are required to report information about accidents to NHTSA so that regulators and automakers can determine if a vehicle has a defect that needs to be repaired through a recall.
The problem with Fiat Chrysler's reporting first surfaced in late September, when the agency said it had discovered gaps that resulted in significantly under-reported "notices and claims of deaths, injuries and other [required] information." It has been investigating those problems since then.
Fiat Chrysler denied it tried to hide the data about the accidents, saying the failure was due to a problem with coding data about accidents. Even if that is the case, that doesn't mean it can't be fined by the agency. Just over a year ago NHTSA hit Honda (HMC) with a $70 million fine as well, after it admitted that it failed to report 1,729 serious accidents over a 12-year period due to computer programming errors.
Related: Death toll for GM ignition switch: 124
Fiat Chrysler said it's confident that no vehicle defects were missed because of the reporting problem. The company said that it did analyze all of the accident data, even if some of the accident data was not properly forwarded to regulators.
This is the second major fine for Fiat Chrysler (FCAU) by NHTSA this year. In July it agreed to pay a record $105 million to settle charges it had mishandled 23 separate recalls. As part of that settlement, a federal monitor was appointed to oversee Fiat Chrysler's recall process.
The company said in September the problems with its reporting were discovered because of the increased scrutiny that is required by that settlement.