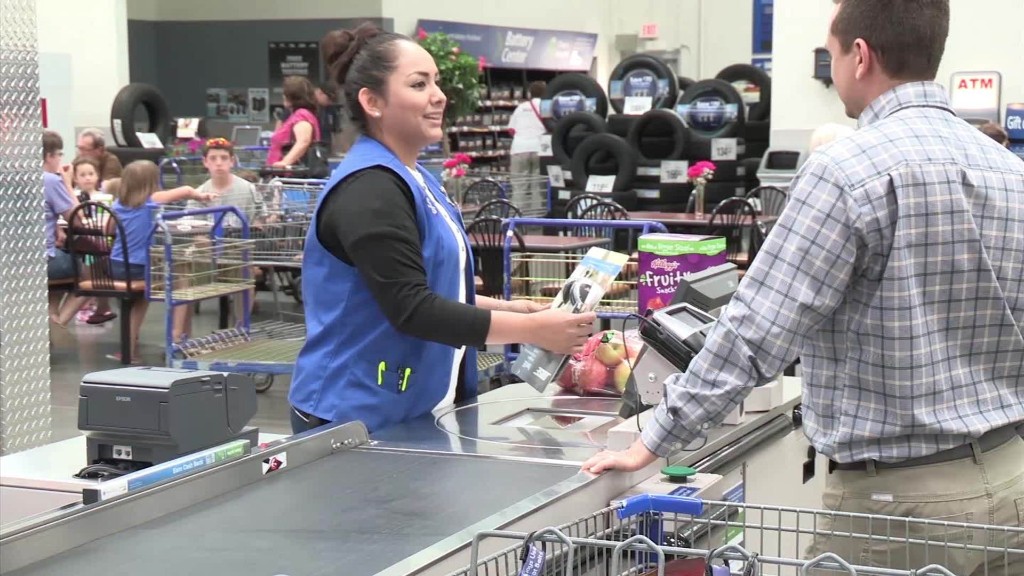 Americans are saying "supersize me" again.
They want bigger and better products from TVs to turkeys, according to Sam's Club CEO Rosalind Brewer.
Shopping at discount retailers like Sam's Club (owned by Walmart (WMT)) isn't just about saving on everyday items. Brewer sees more and more demand for high-end electronics and services.
Over the Black Friday shopping extravaganza week, "our highest selling item was our 50 inch high def. television," Brewer told CNN's Poppy Harlow in an exclusive interview.
Sam's Club sales included a Samsung 55 inch smart TV for $779 and a 65-inch version for $1,478. Top of the line Dyson vacuums that cost around $300 each were also promoted heavily.
"We are seeing a lot of our high-end merchandise really play well," says Brewer, who has been CEO since 2012. "Our members are asking us for more exciting brands that matter to them."
It's exactly what Brewer wants to see.
Related: Forget phones. Young Americans spend big on this
Sam's Club is going upscale
If Americans are trading up, it's a good sign for the economy. As more people get back to work, they are able to splurge more on a premium model or organic food as opposed to the generic brands.
People are willing to pay more for organic and natural "even in some of the zip codes that you didn't think could manage it," says Brewer.
Sam's Club has also been trying to make its image -- and products -- more upscale to attract wealthier customers. It's a key growth strategy.
Brewer was recently in New York City on a special buying trip to check out new products. She wants to make the club feel less like a warehouse and more like a shopping experience. Associates are getting iPads and being trained on higher-end customer service.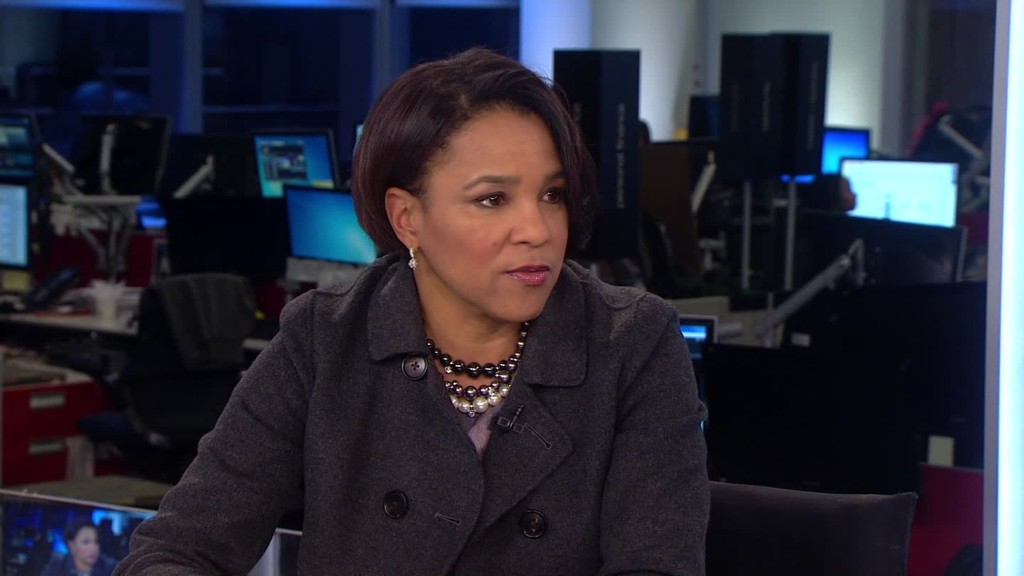 Related: The nation's cheapest gas is in...
Sam's Club vs. Costco
The rivalry between Sam's Club and Costco comes close to what you find in college sports.
So far, 2015 has been Costco's year. Costco (COST)'s stock has surged 18%, while Walmart has fallen 31%.
Shoppers rate both retailers highly, but Costco "has the edge," according to Consumer Reports.
But Costco stumbled lately. It's latest financial report came out Wednesday and the stock dropped the most in four years. Growth isn't living up to expectations. Same store sales have declined for three straight quarters.
There's an opening for Sam's Club where membership starts at $45 compared to $55 for Costco.
"I'm competitive, my team is competitive, and we have been working really hard on merchandise assortment," says Brewer.
Both retailers also offer discount gas at many of their club locations. Sam's Club recently won the prize for offering the cheapest gas in the entire country at its Lafayette, Indiana, store.
Sam's Club, much like Walmart, is also pushing heavily into online sales. People are buying big-ticket items online -- or at least browsing and then coming in to buy.
"This is the first season where we didn't do a lot of paper-related media, almost all digital," says Brewer. "We will differentiate ourselves with digital."