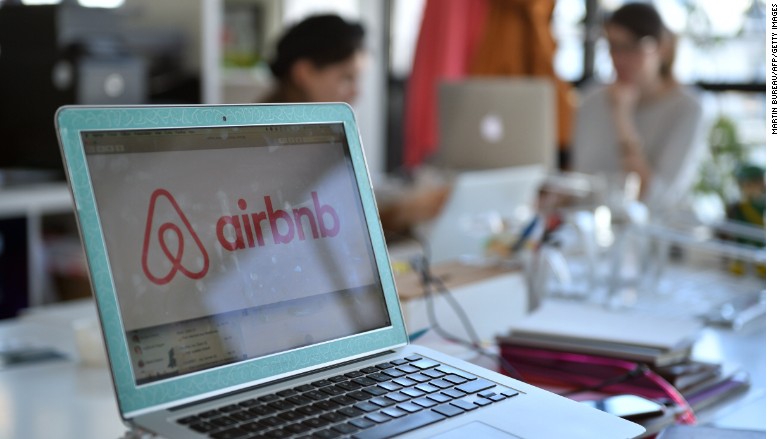 Airbnb hosts are less likely to rent to guests with African American sounding names, according to a new Harvard study.
The new study created 20 fake Airbnb profiles with stereotypically sounding black and white names. The researchers then sent inquiries to around 6,400 listings in major US cities. Hosts agreed to rent to the fictional profiles with white-sounding names 50% of the time, but only rented to profiles with black-sounding names 42% of the time.
And the race of the hosts didn't matter. And discrimination was equal for men and women.
The fault lies with Airbnb's design, according the study's authors. That's because the seller sees the identity of a potential renter before agreeing to a transaction. That's different from many other online commerce sites and online hotel bookings.
"Our result contributes to a small but growing body of literature suggesting that discrimination persists and we argue may even be exacerbated in online platforms," said the study.
This is not the first study to examine the effects of race on Airbnb rentals. In 2014, another Harvard study found that African American hosts made less money renting out their homes than white hosts. On average, white hosts charged 12% more than black hosts. Researches faulted Airbnb's design decisions in that study as well.
In a separate study published in September, Harvard College students crunched the data for 101 Airbnb listings with white and Asian hosts in Oakland. They found that Asian hosts earned 20% less than white hosts for similar apartments.
Authors of the most recent study suggest ways Airbnb could tweak its design to reduce bias. It could conceal guests' names or allow for pseudonyms. The service could also focus more on its "Instant Book" option that allows guests to book rooms without a screening.
"We recognize that bias and discrimination are significant challenges, and we welcome the opportunity to work with anyone that can help us reduce potential discrimination in the Airbnb community," Airbnb said in a statement. "We are in touch with the authors of this study and we look forward to a continuing dialogue with them."
It would also financially benefit hosts to take a closer look at their own biases. In the study, hosts who rejected potential black renters were only able to find a replacement guest 35% of the time. Researchers said they lost between $65 and $100 for each rejection.