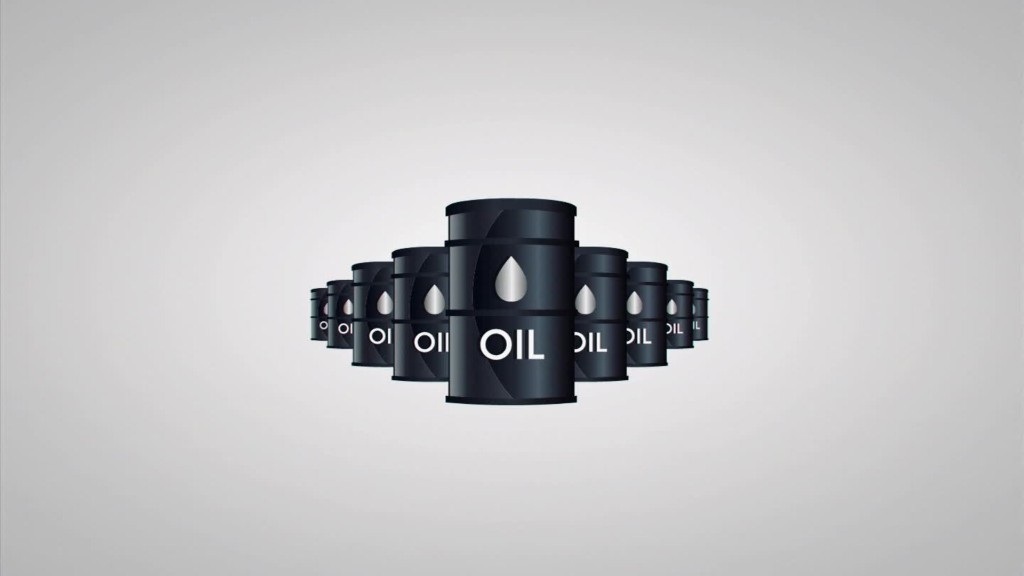 The U.S. ban on exporting oil may not live to see its 40th birthday.
There's growing momentum to kill the restriction and a deal could be reached before the end of the year as part of a broader spending and tax bill that's making its way through Congress.
Proponents argue the restriction is terribly outdated. It was signed into law on December 22, 1975 when the OPEC oil embargo created a shortage that slammed the American economy with skyrocketing prices.
No scarcity of oil
Today, the world has too much oil -- thanks largely to the American shale oil boom. That's why crude oil prices have crashed below $35 a barrel and a gallon of gasoline is on the verge of falling below $2 per gallon.
In other words, there is no longer an oil scarcity that justifies keeping it at home. In fact there's too much of it.
"Restrictions on free trade of energy are a legacy of a bygone era that doesn't reflect the realities of today," said Jason Bordoff, a former energy adviser to President Obama who testified on Capitol Hill about this issue.
Related: $320 billion to disappear from oil budgets
Lifting the ban could keep gas cheap
A big reason for the momentum is the fact that gasoline prices are down by half since peaking in 2008 at $4 per gallon. Politicians have less reason to fear voters will blame them for high gas prices caused by allowing U.S. oil to be sold overseas.
But that logic is flawed anyway. Gas prices are set by Brent oil, the global benchmark.
In fact, U.S. oil actually trades at a discount to Brent. That's because American oil producers can't currently export to overseas refiners who are willing to pay a bit more.
American producers will have access a wider market if the export ban is lifted. That's why the move is likely to make oil and gas prices in the future cheaper than they would otherwise be.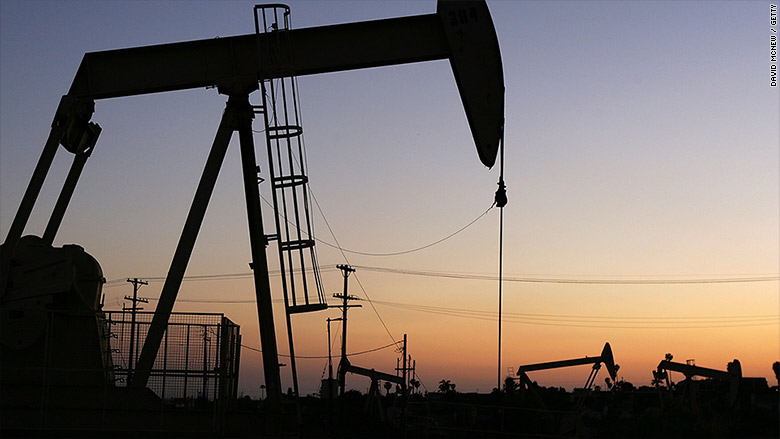 Good for American jobs
Lifting the oil export ban would encourage more domestic output in the long term as prices rebound from their recent lows. That increased U.S. oil activity should also help save some jobs in the energy industry.
The dramatic drop in oil prices has left the the energy and mining industry reeling from over 100,000 job cuts in the past year.
"This is a bit of a lifeline for U.S. producers," said Joe McMonigle, who served as chief of staff of the Energy Department under former President George W. Bush.
Refiners want to keep the ban
Not everyone in the energy industry supports lifting the export ban.
U.S. refiners want to keep it in place because they've benefited from being able to buy oil at the cheaper domestic price and then sell it at the higher global price.
The U.S. Energy Information Administration has analyzed the outcome and expects that refiners would cut jobs and suffer a loss of $22 billion in annual profits by 2025 if the ban is lifted.
Some lawmakers in Congress are looking to ease anger from refiners by offering tax credits to the industry, especially Northeast refiners.
Environment groups not happy
Environmental groups are also aghast at the idea of killing the ban because it would encourage more production.
"Our climate and communities cannot afford the hazardous oil production that would come with lifting the crude oil export ban," a conservation group that includes the Sierra Club wrote in a recent letter to Congress.
But Democrats and the White House would likely only support the measure in exchange for federal tax credits for renewable energy like wind and solar.
There's no guarantee a deal on lifting the ban will be reached before lawmakers go on recess December 21, but the odds of have greatly improved.
"This really is a case of not if but when this is going to happen," said McMonigle, who is currently a senior energy analyst at Potomac Research Group. "There is a window right now to get this done."