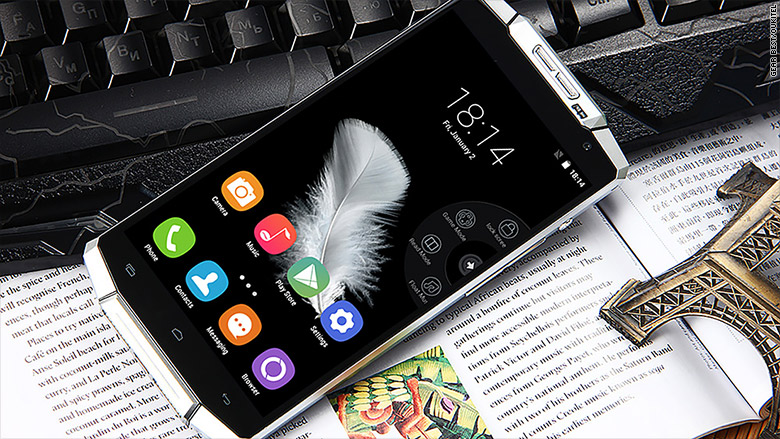 A new smartphone just hit the market that claims its battery can last 10 to 15 days without charging.
The Oukitel K10000 is crammed with a 10,000mAh battery, which should hold almost four times the charge of a Samsung Galaxy S6, and five and a half times the charge of the iPhone 6.
A full charge takes about three and a half hours, according to Oukitel, a Chinese gadget maker.
Smartphone software has gotten better at managing apps and programs to conserve battery life over the past few years, but not many manufacturers have upgraded battery capacity itself.
Oukitel says it's doing both.
The K10000 has a "super smart standby" mode, and "intelligent power consumption management," and is the "world's largest battery capacity smartphone," the company claims.
The phone can even be used to charge other devices.
But even if its battery technology is as advanced as the company says it is, the rest of the phone's specs are still stuck in the past -- it's not an iPhone competitor.
At the moment, Gear Best is selling the device for $240 and shipping begins in January.
The company says its battery will last two weeks with "normal use," but a spokesman did not immediately respond to request for an explanation of what "normal use" means.
Related: Here's what to expect from next year's smartphones