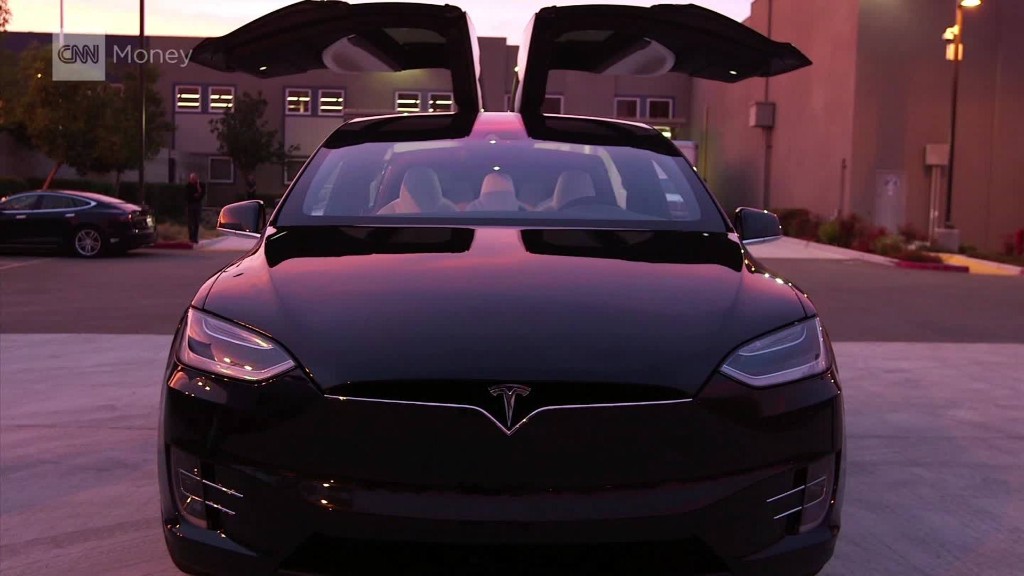 Luxury SUVs are a rapidly expanding part of the automotive market as buyers seem to have an insatiable appetite for SUVs in all shapes, sizes, capabilities and price ranges.
These are just some of the best luxury SUVs CNNMoney has tried out in the past year.
Tesla Model X
The Tesla Model X is basically a Tesla Model S sedan lifted up and with a bigger body. But as far as SUVs go, that's more than enough to make it a groundbreaker.
Besides being all-electric, some versions are capable of going from zero to 60 in 3.2 seconds. That's an impressive feat even for a low-slung sports car, not to mention a vehicle with three rows of adult-sized seats. It's also got a curved wrap-over windshield and contortionist-nimble Falcon Wing doors that sense their surroundings as they open.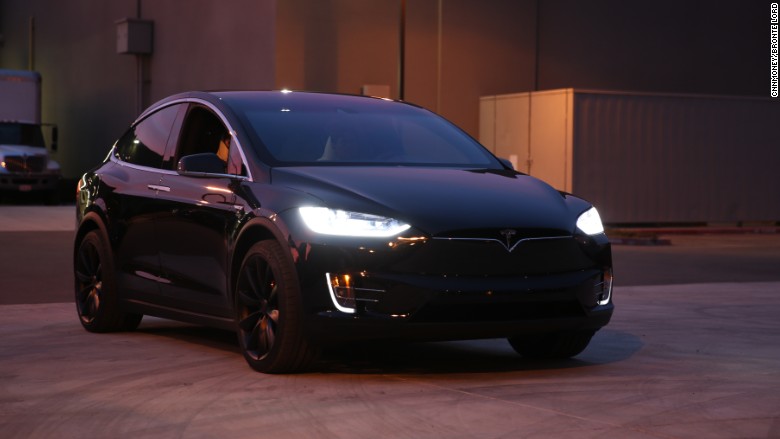 Porsche Cayenne e-Hybrid
Porsche doesn't make "regular" hybrid vehicles anymore, only plug-in hybrids. That's because, if Porsche is going to make a hybrid, it wants performance. Which means more powerful lithium-ion batteries. And if you're going to use those powerful batteries, Porsche engineers figure, you might as well make it a plug-in while you're at it.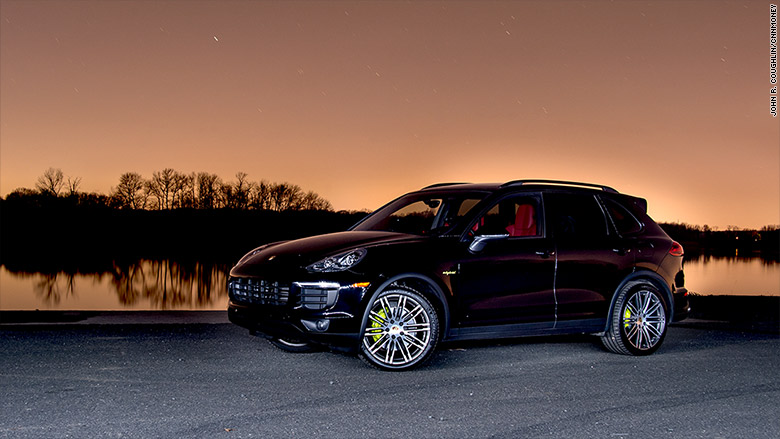 The ability to drive a few miles on a charge from a wall socket is really just a bonus. Having a hybrid SUV that blasts around town like this one is the real value. For a fairly large vehicle, the Cayenne e-Hybrid feels surprisingly quick, nimble and fun.
Volvo XC90
The XC90 picked up this year's Motor Trend SUV of the Year award, and deservedly so. This SUV points the way to Volvo's future under the Swedish automaker's new Chinese owners. Things look good, literally. The XC90 is handsome on the inside and the outside.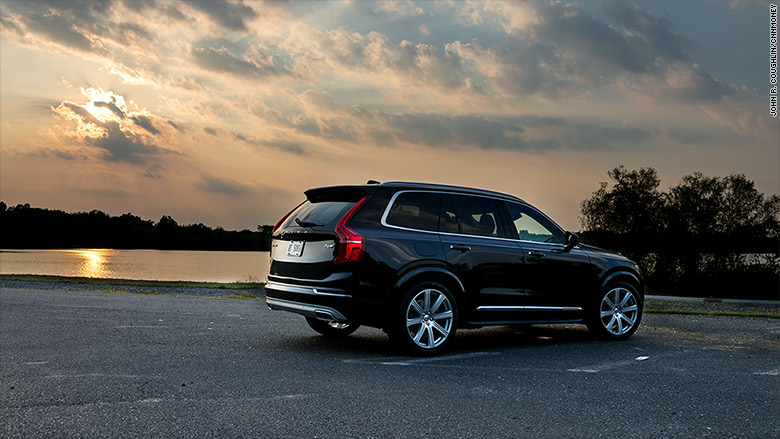 The XC90's interior has a light, elegant, airy feel, and it feels and maneuvers like a much smaller vehicle. Our only (minor) objection is the sound of the XC90's turbocharged and supercharged four-cylinder engine. Its high-rev churning worked against the karmic bliss that otherwise embues this lovely vehicle.
Lincoln MKX
The new Lincoln MKX shocked us by, first of all, costing about $60,000 for our highly optioned top-of-the-line test model. That's a lot of money for a brand name that lost almost all its luxury label cachet some time before the Nixon administration. But once we opened the door and got inside, it surprised again by looking like it was worth every penny.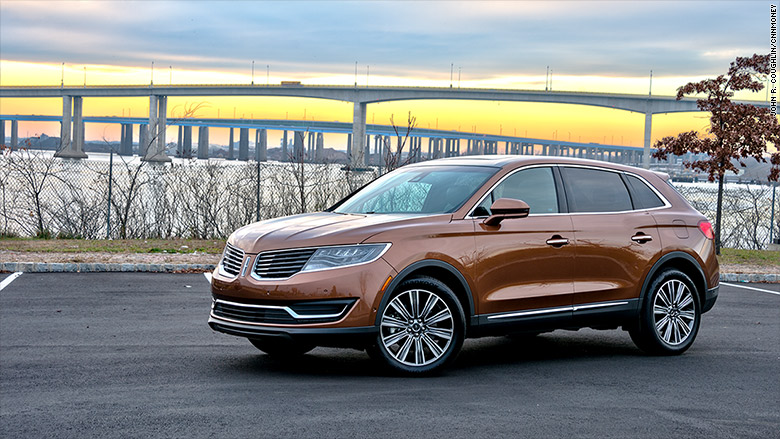 A big reason for the penthouse price tag: Our test model was a Black Label Edition MKX, the extra-nice version. (Base price for a regular MKX is about $38,000.) As such, it had a suitably luscious interior with two shades of rich-looking leather. Honestly, it ranked with some of the nicest interiors we've seen this side of a Bentley. It also included a long list of fancy tech features, as a car this pricey should. The MKX's one maddening shortcoming -- a jarringly stiff ride that seemed entirely out of place in any luxury vehicle.
Mercedes-AMG GLA45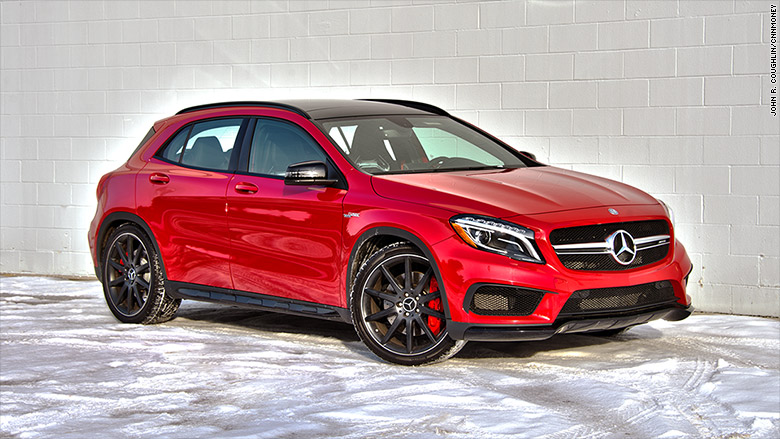 The Mercedes GLA is just about the coolest-looking SUV around right now. What's more, the sound and performance match the looks, particularly on the high-performance AMG version. It's quick and nimble with a vicious snarl. Like a well-trained guard dog, though, it maintains its composure for ordinary driving, making it the perfect daily companion. There are certainly roomier SUVs and ones much better off-road. But not many are such fun.
Land Rover Discovery Sport
We can't really tell you how the new Land Rover Discovery does at packing in the holiday shopping or picking up the kids from ballet class, but it sure can climb a rutted mountain trail. We tried it out at Eastnor Castle in England, the estate where Jaguar Land Rover tests all its SUVs to make sure they won't leave you stuck in axle-deep mud.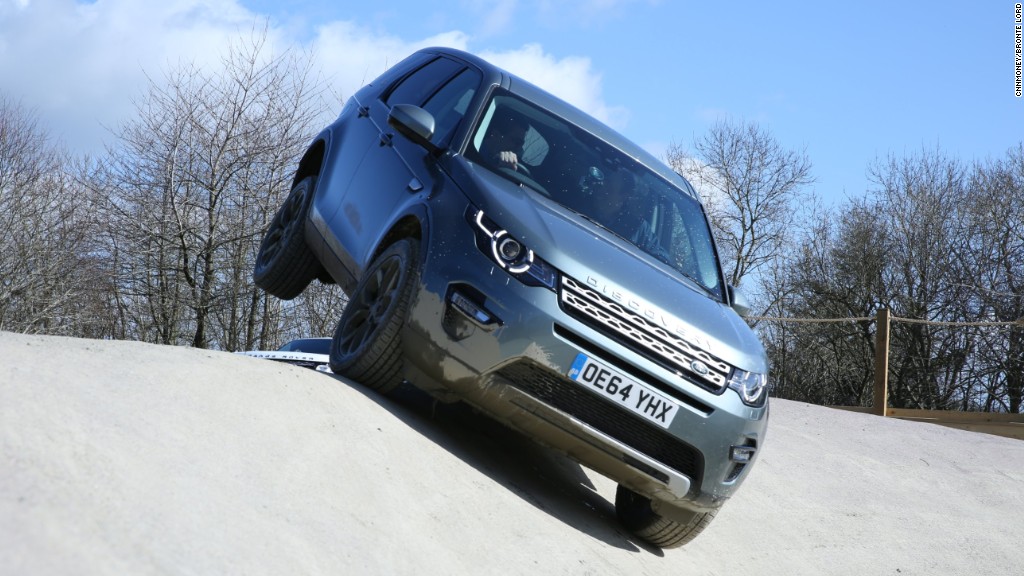 There, the Discovery performed better than you'd expect from a vehicle that, after all, will mostly be used to pick up kids from ballet class. When we find out how it does on American asphalt, we'll let you know.