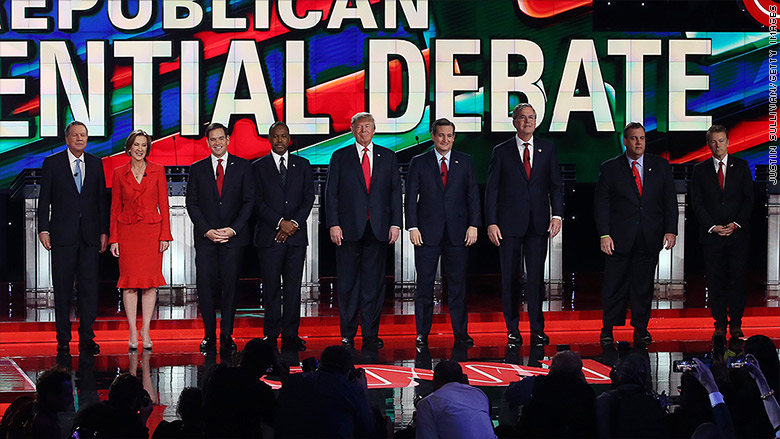 Conservative media stars Matt Drudge and Ann Coulter were spotted together at Tuesday night's Republican national debate here at The Venetian.
Drudge, the creator of Drudge Report, the influential conservative news site, and Coulter, the divisive author and commentator, were seen on CNN sitting next to each other in the debate hall.
Drudge and Coulter are friends and have taken in big time events together before. They were spotted at the 2014 NBA Finals in Miami by fans watching the game at home.
CNNMoney's Tom Kludt contributed to this report