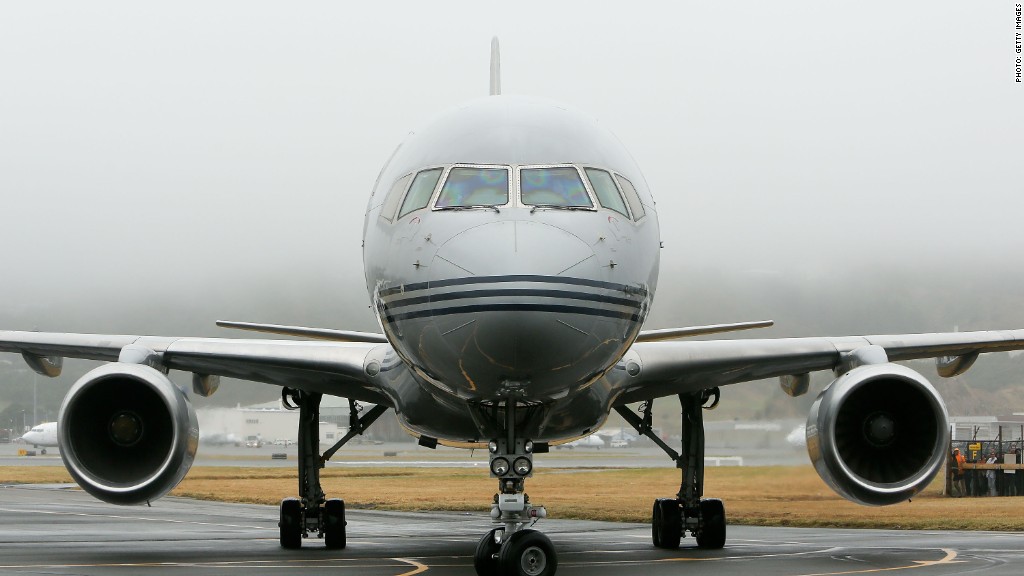 U.S. airline industry profits soared to new heights in the third quarter, lifted by huge savings from lower fuel costs.
Total operating profits in the industry reached $8.8 billion, according to a report from the Department of Transportation. That's up 61% from a year earlier for the period that includes most of the summer travel season.
Over the first nine months of the year, the airlines booked $22 billion in operating profits, according to government statistics, up 75% compared to the same period last year. In fact, the first three quarters of 2015 have already produced the most profitable year in industry history, with three months of profits yet to go.
The biggest lift to earnings came from lower jet fuel costs, which tumbled 38%. That saved the industry $4.3 billion in the third quarter alone. That helped offset a $1.4 billion increase in labor costs in the quarter.
Related: Airlines saved $11 billion on fuel. You saved 8 bucks
At least some of the savings are being passed on to consumers. Passenger revenue was down 1.1% as the airlines trimmed fares. Total fare revenue fell $384 million in the quarter. But the airlines did take in an additional $56 million in baggage and change fees during the quarter compared to last year.
Paying passengers flew 4% more miles in the first nine months of the year. The U.S. airlines filled a record 83% of their available seats in the first nine months of the year.
Related: Free snacks are back at United?
The airline industry trade group has defended the current level of profitability, saying it comes after previous financial troubles in the industry.
"This year is the first year since the Great Recession that U.S. airlines' profitability has fallen in line with the average U.S. company," said Melanie Hinton, spokeswoman for Airlines for America, when asked about industry profits last month. "This return to profitability has benefited customers as airlines are strong, able to compete and reinvest in their business with new planes, products and destinations. Importantly, U.S. airlines are reinvesting on average $1.3 billion per month into the passenger experience."
Despite the strong profits, this has not been a particularly good year for airline stocks. Shares of American (AAL) and United (UAL) are both down for the year, and shares of Delta (DAL) and Southwest (LUV) have only climbed slightly.