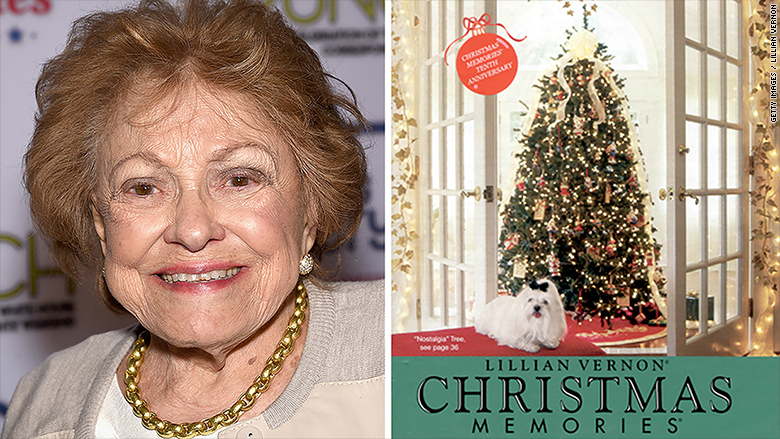 The woman behind one of the most successful mail-order catalogs has died.
Lillian Vernon, 88, founded her company in 1951 out of her kitchen when she was a young mother and housewife.
According to the company's website, Vernon launched the business with 24-karat gold monogram lettering, handbags, and belts that she'd bought from her father's leather company.
Today the Lillian Vernon company sells everything from Easter bunny salt and pepper shakers to personalized bath robes.
The company went public in 1987 and became the first business listed at the New York Stock Exchange that was founded by a woman. Vernon eventually sold the company for $60 million in 2003 and the new owners took it private.
The Lillian Vernon company tweeted a message on Monday saying that Vernon was an "inspiration to female businesswoman everywhere," and that her influence on the industry wouldn't be forgotten.
Vernon came from a wealthy family that fled Nazi Germany and arrived in New York City in 1937. Vernon, originally Lilli Menasche, became a U.S. citizen in 1942 and attended New York University before starting her multi-million dollar business.