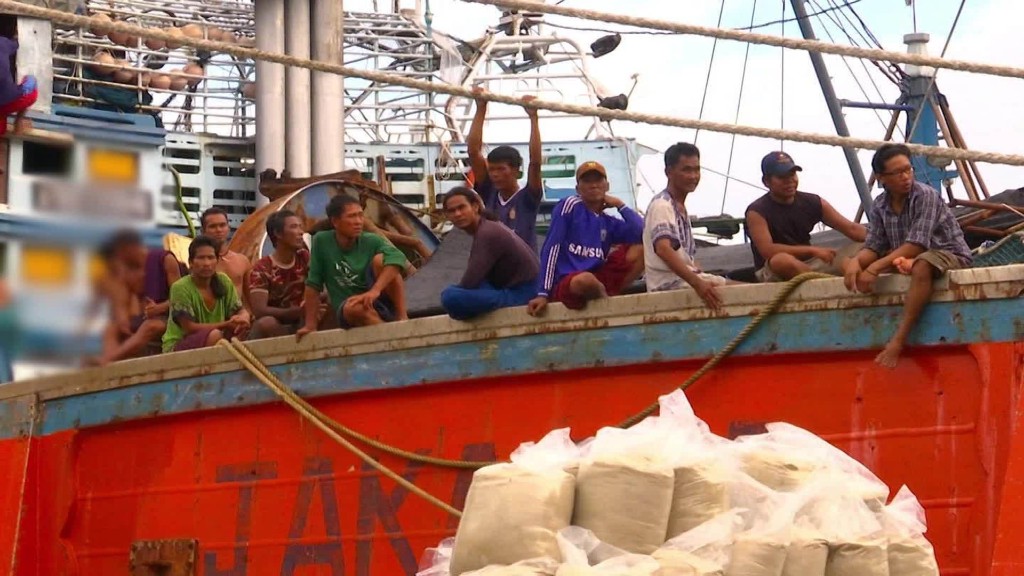 Whole Foods has denied that it sells shrimp that's has been peeled by slave labor in Thailand.
"After thorough investigation, we're confident Thai Union shrimp at our stores did not come from [an] illicit processing facility," the retailer tweeted Tuesday morning.
Whole Foods has a built its business on attracting customers who are willing to pay for high-quality food, such as organic meat and dairy products. But the store was also one of the retailers named in an extensive investigation by the Associated Press, which found workers in Thailand who were kept as slaves to clean shrimp that's sold at many major U.S. retailers.
AP staffers followed trucks carrying the shrimp as they left slave-manned facilities. One truck they followed went to a subsidiary of Thai Union, which is a Whole Foods supplier, according to the report.
The CEO of Thai Union acknowledged problems in the company's supply chain in a statement to AP.
"I am deeply disappointed that despite our best efforts we have discovered this potential instance of illegal labor practice in our supply chain," CEO Thiraphong Chansiri wrote to AP. His statement acknowledged "that illicitly sourced product may have fraudulently entered its supply chain," and confirmed a supplier "was doing business with an unregistered pre-processor in violation of our code of conduct."
Related: Nestle finds labor abuse among Thai seafood suppliers
But Whole Foods (WFM) says it conducted on-site inspections in May after reports of labor abuse first surfaced, and it is confident that the shrimp it gets from Thai Union is not the shrimp peeled by slave labor.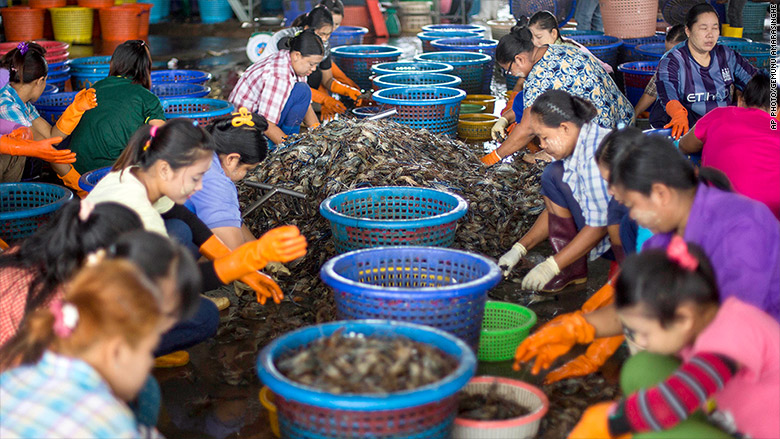 "At the first reports of labor issues within the Thai seafood industry, we investigated our own supply chain -- going beyond our existing third-party audits of processing facilities by conducting our own on-site inspections of Thai Union facilities," it said.
Whole Foods also points out that the slave labor in the AP report is used to peeled raw shrimp, but that none of the shrimp it buys in Thailand is processed that way. "All our shrimp is either raw with the shell on, or cooked in the shell and then peeled in approved production facilities," said the company.
Thai Union also promised AP to bring all shrimp-processing in-house by the end of the year and provide jobs to workers whose factories close as a result. Whole Foods said it supports this move.