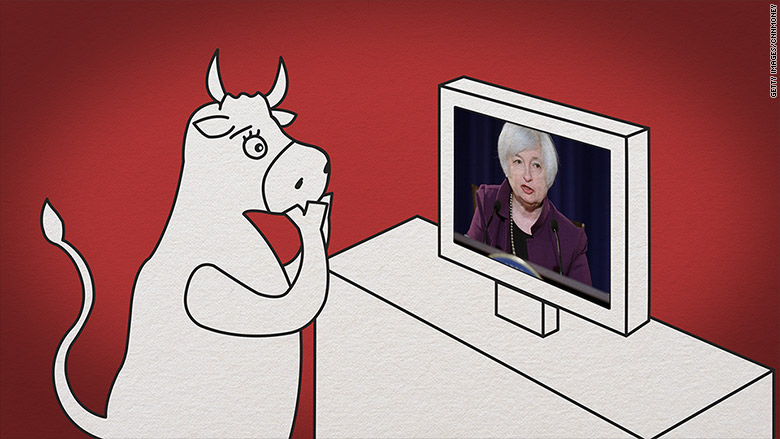 We have liftoff! Global markets surged Thursday after the U.S. Federal Reserve added one to the history books, announcing it would raise interest rates for the first time in nearly a decade.
All of the key European markets jumped at the open, with some increasing by as much as 2.5% in early trading.
Key indexes in the Middle East also popped up, with Saudi Arabia's All-Share index advancing by about 2%.
Asian stock markets jumped at the open and closed the day in positive territory. China's benchmark Shanghai Composite gained 1.8%, while Japan's Nikkei rose 1.6%. Stocks in Australia were up 1.4% and Hong Kong's Hang Seng index added 0.8%.
On Wednesday, the Fed raised its key interest rate from a range of 0% to 0.25% to a range of 0.25% to 0.5%.
Investors cheered the widely-expected move, which was seen as a vote of confidence in how much the economy has healed since the 2009 financial crisis. Stocks in the U.S. rallied, with the S&P 500 and Nasdaq both rising 1.5%, while the Dow gained 224 points.
Currency markets also reacted, with the U.S. dollar surging in the hours following the rate announcement.
Related: The Fed's rate hike...in 2 minutes
The U.S. central bank believes the economy is strong enough now that it no longer needs crutches, and that the move "marks the end of an extraordinary period" of low rates designed to boost the recovery from the Great Recession.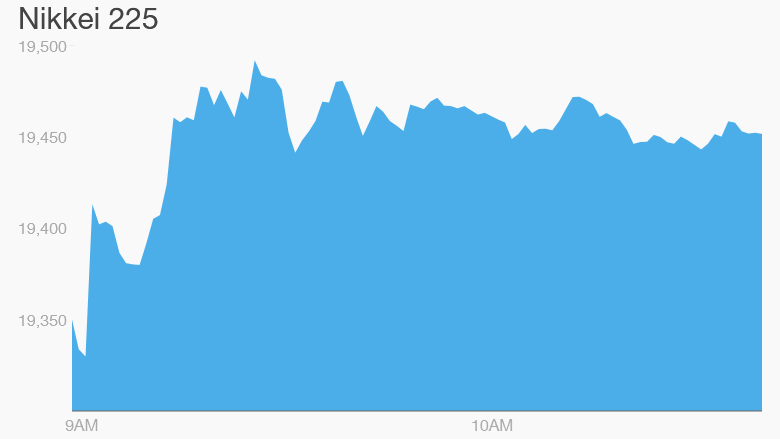 "I feel confident about the fundamentals driving the U.S. economy, the health of U.S. households, and domestic spending," Fed chief Janet Yellen said during a press conference. "There are pressures on some sectors of the economy, particularly manufacturing, and the energy sector...but the underlying health of the U.S. economy I consider to be quite sound."
Yellen also soothed concerns about higher rates by repeatedly telling investors that the Fed will be "gradual" about future rate increases so as not to kill the economic recovery.
The decision is easing fears that the Fed was trapped at near-zero rates and would never be able to lift them without causing economic and financial chaos.
--Patrick Gillespie and Matt Egan contributed to this report