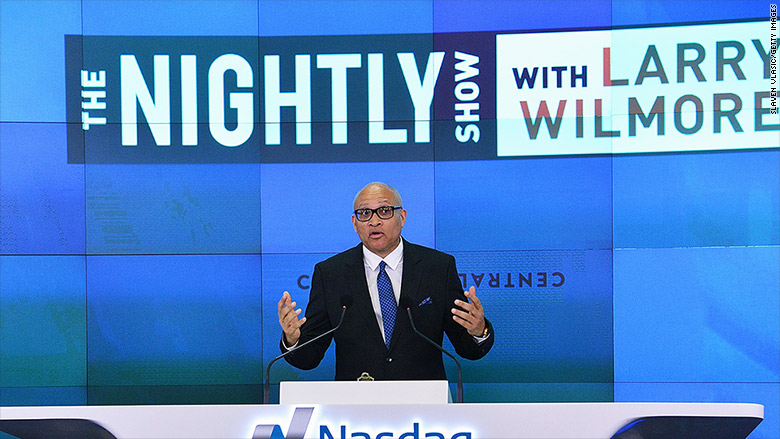 Comedy Central's Larry Wilmore is taking his political satire to Washington this spring.
Wilmore, the host of "The Nightly Show," will be the headline entertainer at the White House Correspondents' dinner, which is scheduled to take place on April 30.
The Wall Street Journal's Carol Lee, who serves as president of the White House Correspondents' Association, said Wednesday that Wilmore's "edgy, even provocative, brand of humor" will fit right in at the annual dinner, where comedians roast the politicians and members of the media.
No comedian has delivered a more memorable performance than Stephen Colbert, Wilmore's predecessor at Comedy Central's post-"Daily Show" timeslot, who torched George W. Bush at the 2006 dinner.
Colbert's performance upset many of the attendees, but it's become arguably the most iconic moment in the event's history. Wilmore's "Nightly Show" premiered earlier this year, after Colbert left Comedy Central to succeed David Letterman on the "Late Show."
Last year's guest was Cecily Strong from "Saturday Night Live."
The president routinely has a comedic set of his own at the dinner and this year will mark President Obama's final dinner.
Sign up for the Reliable Sources newsletter — delivering the most important stories in the media world to your inbox every day.