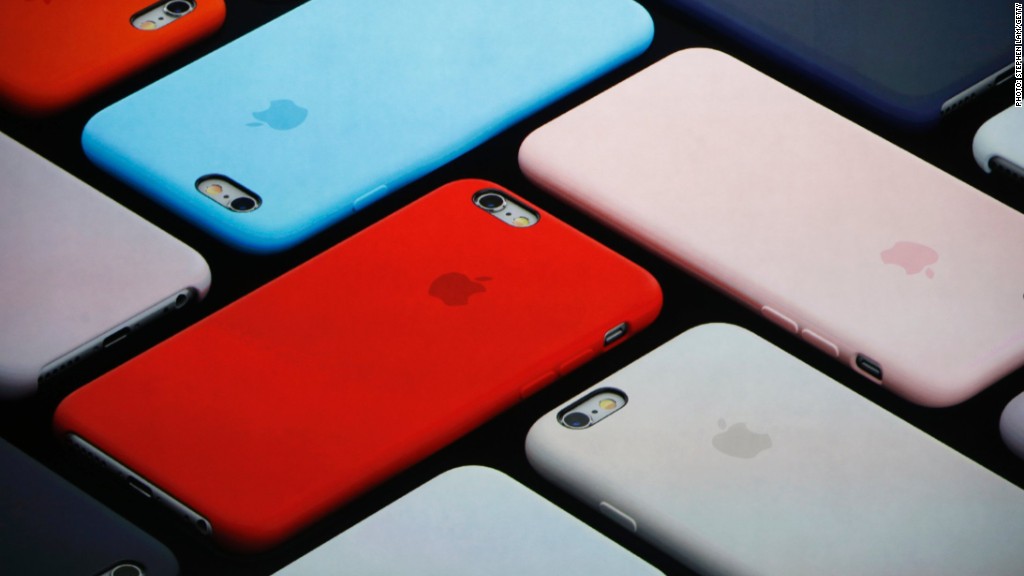 After practically minting money for the past two decades, you wouldn't guess that Apple is giving investors some serious butterflies.
Apple CEO Tim Cook is predicting a record number of sales this quarter, but people who follow Apple's stock have a big concern about the business: We may have reached peak iPhone.
A flurry of analysts with insights into Apple's supply chain raised doubts this week that Apple would be able to sell more iPhones this quarter than the 75 million it sold during the same period a year ago. If iPhone sales fall year-over-year, it would mark the first time that has happened -- ever.
Apple's (AAPL) stock has sunk more than 5% this week, putting it in negative territory for the year. In a very, very good year for technology stocks, Apple has been left out of the rally completely.
Join CNN Films for the TV premiere of "Steve Jobs: The Man in the Machine" on Sunday, January 3, at 9 p.m. ET on CNN and CNNgo.
The iPhone is by far Apple's most important product. Nearly 63% of the company's overall revenue was from iPhone sales last quarter, up from 56% a year earlier.
But there are a few indications that demand for the iPhone may be waning.
1. A large group of Apple suppliers in Taiwan reported weaker than normal sales in November, according to Brian White, analyst at Drexel Hamilton.
2. Dialog Semiconductor, which makes power-management chips for the iPhone, reported a weaker-than-expected outlook for its mobile business -- of which Apple accounts for 90%.
3. And Jabil Circuit, which makes the iPhone's outer shell, drastically lowered the outlook for its manufacturing services business this week. Apple is Jabil's largest customer, making up 60% of its manufacturing sales.
Analysts at Credit Suisse, Morgan Stanley and Stifel all reduced their estimates for Apple's iPhone sales.
Notably, Morgan Stanley's star technology analyst Katy Huberty now predicts that iPhone sales will fall 6% next year to 218 million devices -- down from 231 million in 2015.
There are several reasons why the iPhone might be peaking. As the dollar strengthened throughout 2015, the iPhone has become more expensive abroad. Smartphone market growth is slowing -- particularly in Western countries, but in emerging markets as well. And the quality of cheaper, rival Android phones is rapidly increasing.
Meanwhile, Apple is running out of tricks up its sleeve to keep iPhone sales momentum strong. It already released bigger iPhones, signed on with China's largest carrier and unveiled a lease program that encourages customers to get a new iPhone every year.
Apple is widely expected to release a smaller, cheaper iPhone in early 2016. But Apple has had mixed success with selling cheaper models in the past.
In October, Cook said on a conference call with analysts that Apple will likely sell a record number of iPhones this quarter.
On the whole, Wall Street analysts still agree with Cook. The median forecast by analysts polled by FactSet is for iPhone sales to rise by a measly 2% this quarter and 3% overall next year. Wall Street doesn't expect iPhone sales to fall until 2017.
But that's not the robust sales growth we're accustomed to seeing from Apple. Over the past year, iPhone sales have grown by 37%.