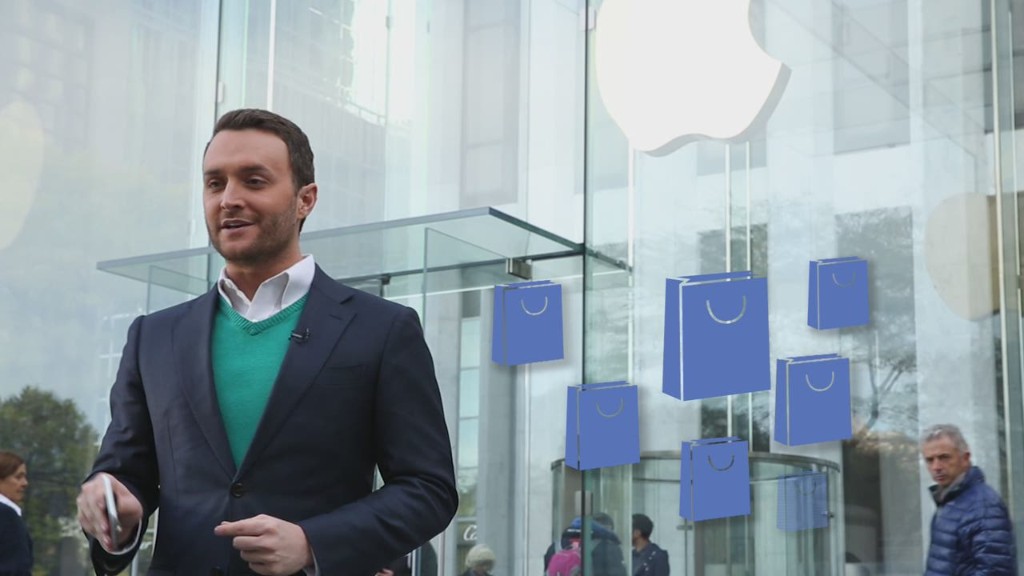 Apple and Samsung are taking on China's top payment service.
The two companies announced separate plans on Friday to offer payment services in China starting next year. Both firms have deals with state-owned bank card network China UnionPay.
Apple Pay and Samsung Pay will be competing head-to-head against China's undisputed market leader: Alipay, which handles the vast majority of the payments made on e-commerce giant Alibaba's (BABA) marketplaces.
Join CNN Films for the TV premiere of "Steve Jobs: The Man in the Machine" on Sunday, January 3, at 9 p.m. ET on CNN and CNNgo.
Alipay controls more than 50% of the third-party payment market in China, according to iReseach Group, a China-based consultancy. But Alipay's real strength is in mobile payments, where it has 82% market share.
Related: The world's smartphone makers are crazy about India
The competition promises to be fierce, but the market Apple and Samsung are trying to tap is huge. The number of people making online payments in China ballooned to 358 million this year from 304 million last year, with growth forecast to continue.
Chinese customers are expected to spend $1.4 trillion using mobile payments in 2015, iResearch said.
Apple Pay launched in late 2014, and is available in the U.S., the U.K., Australia and Canada. Samsung Pay followed this September, but is only available in the U.S. and South Korea.
Both Apple (AAPL) and Samsung said they will roll out their services in China in early 2016, after passing tests required by the Chinese regulators. Apple said 15 of China's leading banks have already agreed to make their cards work with Apple Pay.