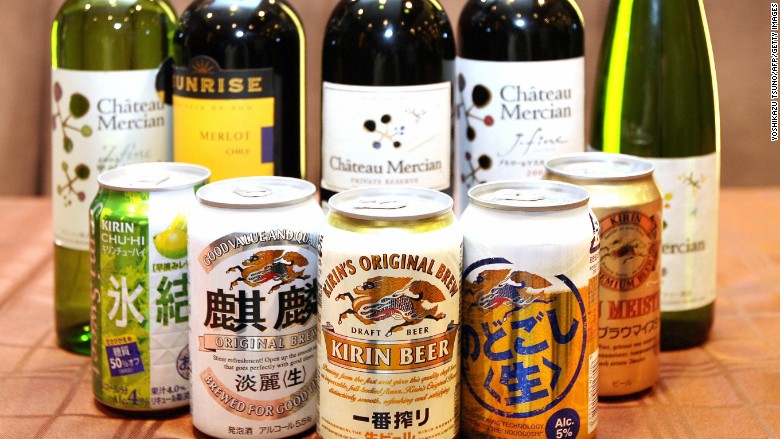 Japanese brewer Kirin has forecast its first-ever annual loss as its Brazil bets falter.
Kirin expects a loss of 56 billion yen ($462 million) this year, the first since the brewer went public in 1949. It's a sharp contrast to the 58 billion yen ($479 million) annual profit it had previously estimated.
The company attributed the major loss to "deteriorating conditions in the Brazilian economy [where] consumption has stagnated, competition has intensified, [and] the local currency has further declined in value."
The brewer's sales in Brazil have plunged on the back of weakening demand, increased competition, and a steep fall in the value of the real. The weakening real -- which has lost over 30% against the U.S. dollar this year -- has also made the cost of raw materials more expensive, affecting operating income.
Brazil, the largest economy in Latin America and eighth largest worldwide, is suffering from a slowdown in commodities -- oil, iron and copper. The country rapidly increased its exports to China over the past decade, but the faltering Chinese economy is now generating less demand for those goods.
Shares of Kirin fell 5.8% in Tokyo trading on Tuesday after the announcement. The stock, however, is still up 11.5% this year.
Kirin is one of Japan's largest brewers and has been on a buying spree in recent years. It bought Brazilian brewer Schincariol in 2011, and has snapped up stakes in San Miguel Beer and Myanmar Brewery.
-- Yoko Wakatsuki contributed reporting.