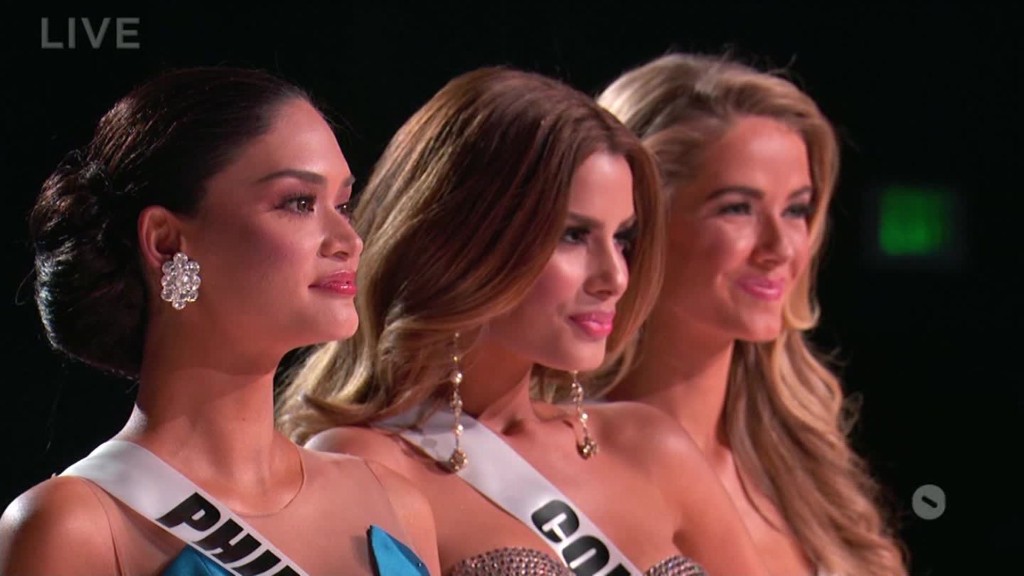 Will Steve Harvey announce the winner of Miss Universe 2016 despite his mistake seen around the universe?
It's quite possible. According to Entertainment Tonight, Harvey is under contract to host the pageant for the next several years.
ET, citing anonymous sources, reported Tuesday night that Harvey signed a "multi-year contract" just a few days before Sunday's pageant took place.
Representatives for the pageant are declining to comment on whether he'll be back for Miss Universe 2016.
"We do not disclose any information on our contracts," a spokesman said Wednesday.
If Harvey stays in the host role, it would be a synergistic arrangement.
Donald Trump sold Miss Universe's parent organization to the talent agency WME/IMG three months ago. Harvey, an A-list TV and radio host, is represented by WME/IMG.
Harvey was announced as this year's host just 10 days before the broadcast. The press release didn't specify whether he had committed to multiple years.
"I am thrilled to be hosting this iconic event for the first time ever," he said at the time. "It's exciting to be working with FOX, IMG and The Miss Universe Organization to make this year's Miss Universe telecast a huge success."
It was a success in many ways, but his bungling of the winner announcement -- he briefly crowned Miss Colombia before correcting himself and saying that Miss Philippines actually won -- went viral and humiliated the comedian.
Related: Steve Harvey is sorry. The Internet isn't so forgiving
Harvey's flub gave rise to conspiracy theories that the error was an attention-grabbing stunt for Miss Universe.
Public relations expert Fraser Seitel said he doesn't believe that -- but does believe that "this was the best thing to ever happen to the pageant."
Speaking on CNN's "Erin Burnett OutFront," Seitel said the producers should "seriously consider" bringing Harvey back for next year's broadcast.
"I guarantee you it would increase the audience," he said.
Perez Hilton, one of the judges of the pageant, also said in a post-show interview that "they need to bring Steve Harvey back again next year."