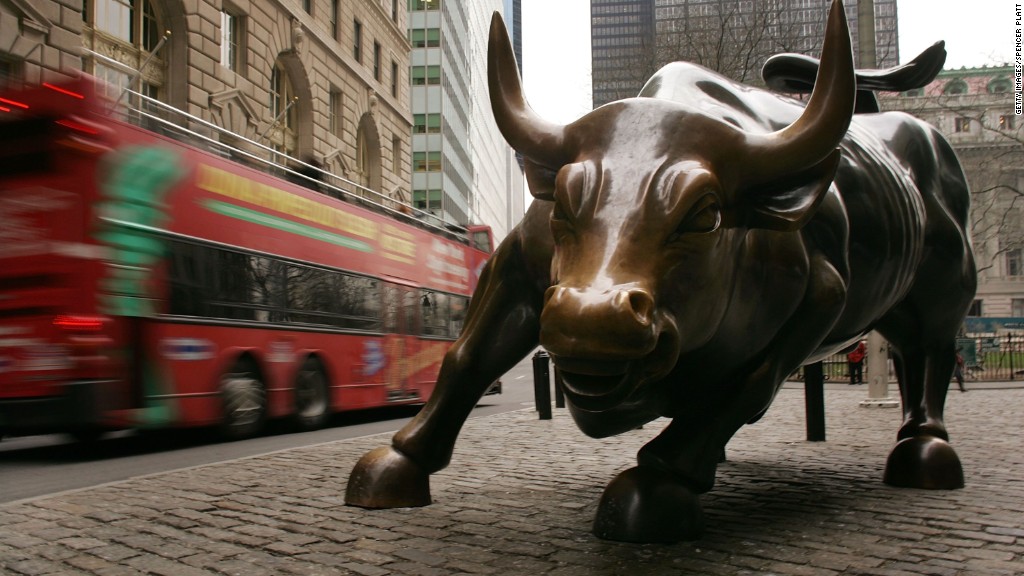 There's a whole cottage industry in Wall Street devoted to betting on which stocks will be the next to collapse.
Called "short selling," it's a strategy that investors use to profit when a stock goes lower. The trading tactic was featured in the recently-released film "The Big Short," starring Brad Pitt. The movie is based on a book by Michael Lewis about people who bet that a housing meltdown and financial crisis was coming.
Even though there was no earth-shattering financial crisis this year, plenty of short sellers made big money by betting against oil and natural gas stocks like Chesapeake Energy. Other big losers included Macy's (M) and Michael Kors (KORS), each down by almost half.
So which stocks are the short sellers circling for next year? Research firm Markit ranked the most shorted stocks heading into 2016:
1.) GameStop
2015 performance: -16%
Wall Street is all but screaming "game over" when it comes to GameStop (GME).
The videogame retailer is the most shorted stock on the planet, according to Markit.
GameStop shares have plunged 25% of their value in the past month alone as investors fear the company's business model is being disrupted by consumers increasingly downloading games online rather than going to the store.
That trend not only eats into GameStop's new software sales, but its crucial used-game business.
2.) Zoe's Kitchen
2015 performance: -5%
Investors don't like what Zoe's Kitchen (ZOES) has been cooking up.
The Mediterranean style restaurant went public in 2014 and has suffered a slowdown in same-store sales.
Zoe's served Wall Street a negative surprise last month when it reported its first decline in traffic and an unexpected quarterly loss.
Related: These are the worst stocks of 2015
3.) Outerwall
2015 performance: -50%
Talk about a horror film. The stock of Redbox owner Outerwall (OUTR) has lost a stunning 40% of its value this month.
Outerwall, which also owns Coinstar, spooked investors by slashing its guidance for the rest of the year. The company's Redbox DVD kiosk business has been slammed by a disappointing slate of releases at the box office.
4.) Encore Capital Group
2015 performance: -32%
Debt collectors have never been popular but that's especially so these days as regulators clamp down on shady collection tactics.
Encore Capital (ECPG) reached a settlement earlier this year with New York's attorney general over allegations it filed thousands of flawed collection lawsuits. Encore owns debt collection service Midland Credit Management.
5.) Bofi Federal Bank
2015 performance: +9%
Betting against bank stocks used to be all the rage (see: financial crisis, 2008).
Now investors are heavily shorting a bank without a physical branch: BofI Holding (BOFI), which owns the Bank of Internet Federal Bank.
Shares of the online bank plunged in October after The New York Times reported a former BofI employee sued the company for being fired after revealing alleged wrongdoing at the bank. BofI called the accusations "baseless."
6.) Neustar
2015 performance: -9%
Neustar (NSR) is part of the boom in the advertising technology world. The company provides real-time cloud-based information services and analytics to marketers.
But Neustar's shares have lost half their value over the past two years as revenue growth has slowed.
7.) Sanderson Farms
2015 performance: -2%
No one likes bird flu -- especially not people who own shares of Sanderson Farms (SAFM).
Like other chicken producers, Sanderson has been hurt by countries banning U.S. poultry due to fears about bird flu.
Wall Street is betting more outbreaks and bans will keep Sanderson's profits grounded in 2016.
8.) Lumber Liquidators
Down 73% this year
Lumber Liquidators (LL) shareholders were hammered by the stock's nosedive this year -- and Wall Street is betting 2016 could be ugly too.
The hardwood-flooring company's shares and sales have been in freefall ever since a March report by Anderson Cooper on "60 Minutes" alleged Lumber Liquidators sold flooring with unsafe levels of formaldehyde, a harmful chemical.
Lumber Liquidators sales have tumbled and the company recently named a new CEO in an effort to turn the business around.
9.) Chesapeake Energy
2015 performance: -77%
The oil crash has absolutely clobbered the energy industry this year. Nowhere is that more clear than Chesapeake Energy (CHK), the Carl Icahn-backed oil and natural gas producer.
Investors are betting Chesapeake isn't done bleeding -- even after an epic plunge this year, making it the worst stock on the S&P 500. That's because Chesapeake has a ton of debt -- $11 billion worth -- and it features prominently on the Standard & Poor's list of distressed companies facing an elevated risk of default.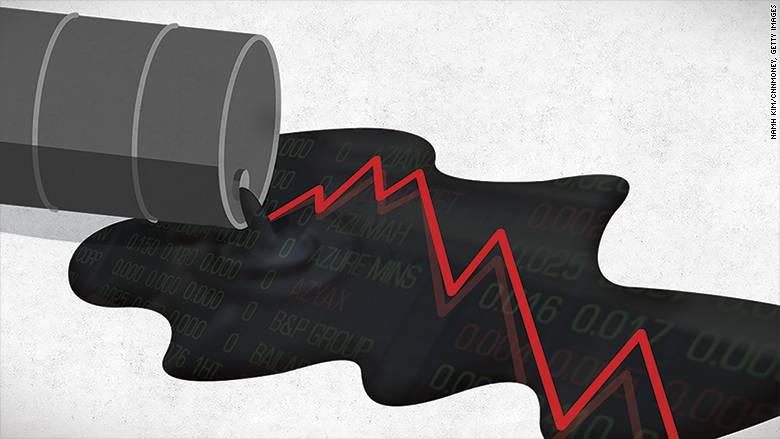 Related: Netflix and the other best stocks of 2015
10.) Cal-Maine Foods
2015 performance: +24%
Cal-Maine Foods (CALM) easily has the least sexy business among the companies on this list: It sells eggs.
The egg producer has been able to capitalize on rising prices caused by the outbreak of bird flu in recent quarters. Its shares are up 24% this year, though Wall Street thinks that trend may reverse in 2016.
11.) SunEdison
2015 performance: -70%
SunEdison (SUNE) used to be on fire. Now it's ice cold.
The solar energy company's market cap has crumbled from almost $10 billion in July to barely $1.5 billion today. SunEdison's troubles have been fueled by lots of debt, concerns about a risky acquisition and the crash in oil prices, which make solar projects less attractive economically.
But SunEdison and other solar stocks received a jolt of fortune recently when Congress extended tax credits used to encourage renewable energy development.
-- This list was based on research by Markit. CNNMoney excluded non-U.S. stocks as well as ones with market valuations below $400 million.
Related: Would a 'President Trump' be good or bad for stocks?