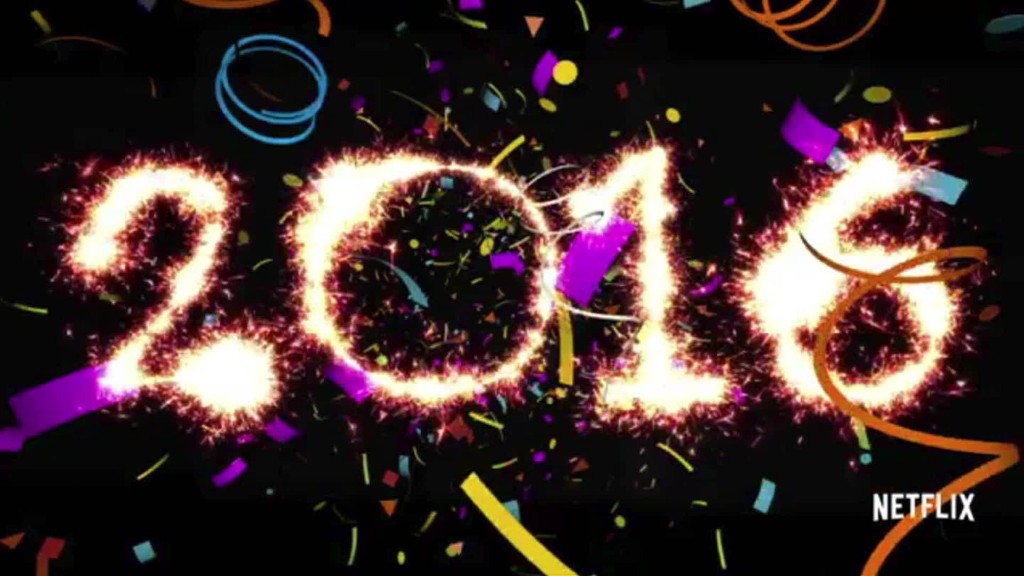 Netflix is bringing back its kid-centric countdowns for parents who want their children out of sight long before they ring in the New Year.
Netflix (NFLX) claims most parents fool their kids (or try to, anyway) into believing that midnight happens earlier than it actually does on New Year's. Netflix helps them by offering a streaming three-minute countdown led by characters from kid's show.
Netflix offered the programming last year with King Julien, a wacky critter from "Madagascar."
It's expanding the service this year with a list of kid characters:
-- Time traveling talk show hosts "Mr. Peabody & Sherman," with the robots of "Dinotrux"
-- Oona and Baba, the cuddly denizens of "Puffin Rock"
-- The ultracool tween girl stars of "Project Mc2"
-- The telescoping cyborg "Inspector Gadget"
-- The pastel-colored "Care Bears & Cousins"
Parents can set the countdown for any time they want. Happy New Year!