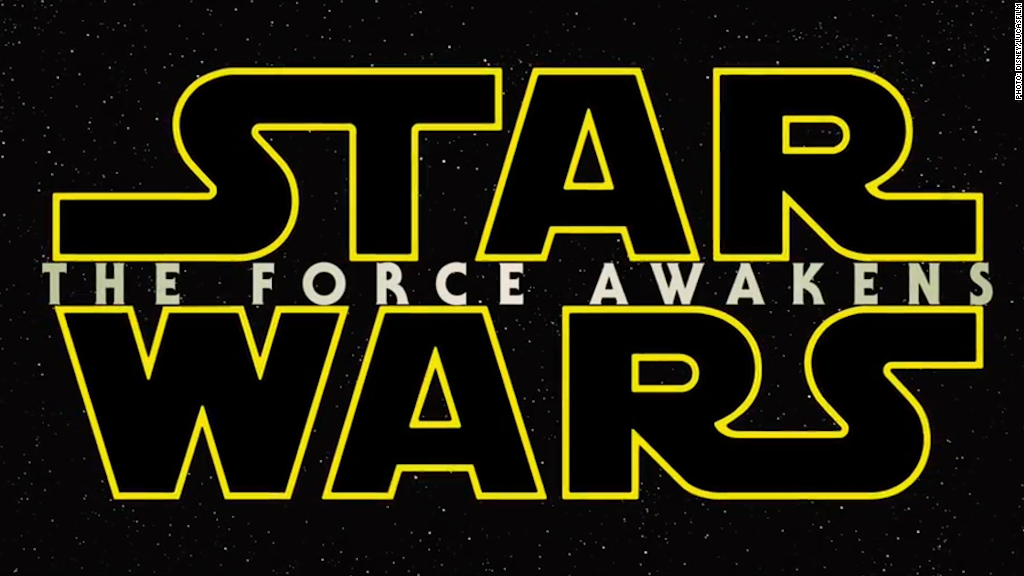 Thanks to dinosaurs, stranded astronauts, and the Force, the U.S. box office had its biggest year in history.
With Tuesday's totals, the 2015 domestic box office has crossed the $11 billion mark for the first time in history, according to measurement company Rentrak (RENT).
This total overtook the previous record of $10.9 billion set in 2013.
The record was achieved in large part due to a big end-of-the-year push from Disney's "Star Wars: The Force Awakens," which has become the film event of the year, breaking multiple box office records and raking in more than $540 million in the U.S. since opening on December 18.
But Luke, Han, and Leia weren't the only reasons that 2015 was a banner year at the movies.
The year saw records broken in months spanning from February to December from blockbuster films like Universal's "Jurassic World" to surprise hits like 20th Century Fox's "The Martian."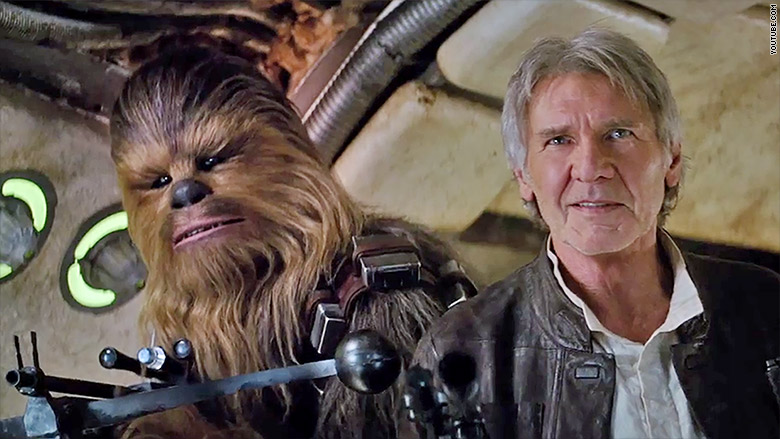 Related: 'Star Wars: The Force Awakens' makes $1 billion in record 12 days
"Of course 'Star Wars' and 'Jurassic World' were huge contributors to this record year, but what made this a truly great year was depth and breadth of diverse content that included a number of successful non-sequel non-franchise films," said Paul Dergarabedian, senior media analyst at Rentrak.
Degarabedian added that even smaller films like "Black Mass," "Sicario," and "Bridge of Spies" also helped the bottom line.
"It was the films that no one expected to be hits that truly made the difference," he added. "2015 was like a football game, 'Star Wars' may have provided a game winning kick at the end of the game, but every film released throughout the year contributed to this record breaking year."
Hollywood's big year is even more impressive considering that ticket sales struggled last year.
Now the film industry looks forward to 2016 that should have stand out hits of its own with big films like "Batman v Superman: Dawn of Justice," "Captain America: Civil War," and the first "Star Wars" spinoff film, "Rogue One" hitting theaters.