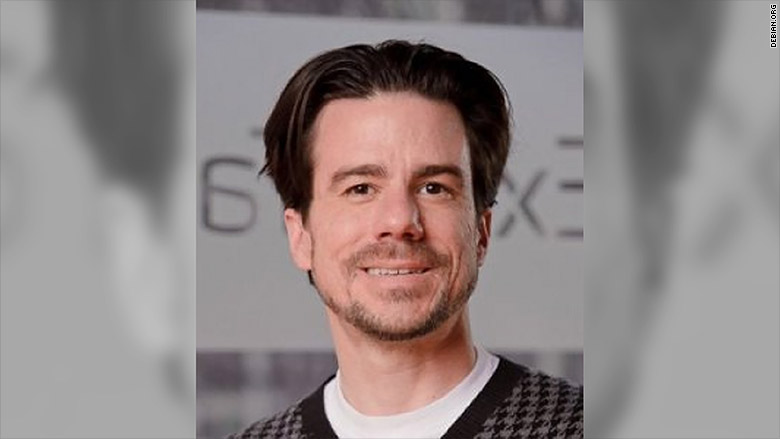 Ian Murdock, a 42-year old Linux pioneer and tech executive, died on Monday.
Murdock had a successful career, serving as an executive at Sun Microsystems, Salesforce (CRM) and most recently software company Docker.
He's best known for founding Debian Linux, one of the first and most successful versions of the open-source operating system. He founded Debian in 1993, and it is still used to run gadgets all over the world -- and on the International Space Station. Murdock was the "Ian" in "Debian."
"This is a tragic loss for his family, for the Docker community, and the broader open source world; we all mourn his passing," said Ben Golub, CEO of Docker, in a blog post. "He was truly brilliant and an inspiration to many of us; his death is a loss to all whom he has known and touched."
The company did not provide a cause of Murdock's death. His Twitter account has been deleted.
Throughout his career, Murdock was committed to open-source software, embracing the developer community's attempt to make his Debian creation better. More than 1,000 software writers are now developing for Debian, according to the Debian website.
"Ian's devotion to the right thing guided his work, both in Debian and in the subsequent years, always working towards the best possible future," said Debian leaders Ana Guerrero Lopez, Donald Norwood and Paul Tagliamonte, in a blog post.
Murdock is one of several young tech industry executives to die tragically this year.
Qualcomm (QCOM) marketing executive Michael Copeland was killed in August when the plane he was piloting crashed.
In June, Google (GOOGL) executive was killed after being hit by a car while attending the Cannes Lions advertising festival in France. He was 29 years old and led Google's brand marketing team in the United Kingdom.
Dave Goldberg, the CEO of Survey Monkey, died in May while on vacation. He was the husband of top Facebook executive Sheryl Sandberg.
Google executive Dan Fredinburg died while climbing Mt. Everest during the massive Nepal earthquake in late April. Fredinburg was privacy director for the company's Google X team.