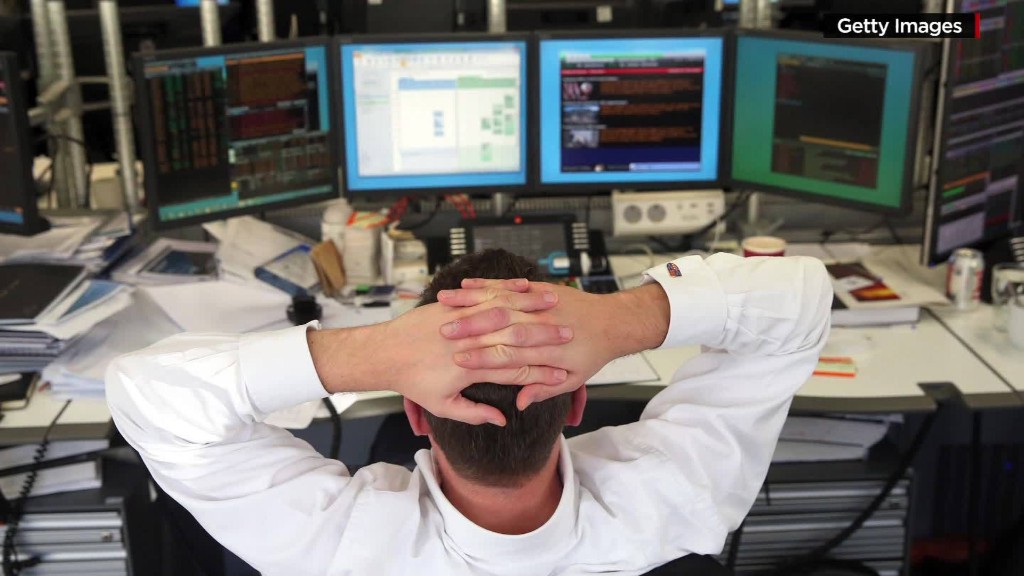 Here's what to watch in Europe this year.
The European Union is bitterly divided and likely to remain so. Geopolitical tensions and terror threats aren't expected to abate. And the migrant surge will continue to cause political and social challenges. But it could also be the year Europe's sluggish economy turns around.
1. Migrant crisis
Europe is facing the worst refugee crisis since World War II. The U.N. estimates 1 million people crossed the Mediterranean to escape war, poverty and persecution in their home countries in 2015.
With the security situation in the Middle East worsening, the influx is not likely to ease in 2016. Europe is bitterly divided over the situation, with some countries refusing to take in their share of asylum seekers.
2. Brexit
In Britain, the year will be dominated by debates about the country's future in the European Union.
The country is deeply divided over the issue. Prime Minister David Cameron has said he is ready to campaign in favor of continued membership, provided the EU is willing to change, and he will spend much of the year trying to negotiate reforms.
A national vote will be held by 2017, the first time in 40 years the issue has been put to the test.
Related: Migrants will boost Europe's economy
3. Terror threat
The new year started with a series of terror threats in Europe. New Year's festivities were canceled in Brussels, Europe's political capital, after authorities uncovered plans for suicide attacks. In Paris, fireworks were canceled following multiple terrorist attacks in November that left 130 dead. And in Germany, several train stations were shut because of terror alert.
Fears of terrorism and stepped-up security are likely to remain commonplace in Europe in 2016, as most countries increase their defense spending.
4. Tensions with Russia
Russia is becoming increasingly isolated in the world, and its relationships with Europe are worst since the end of the Cold War. Russia has lost its last ally in Europe, after Turkey shot down its warplane near the border with Syria. Russian economy is struggling and the situation in Ukraine has stalled.
5. Economic revival?
Despite all the tensions, Europe could finally see an economic revival in 2016. The continent has suffered from low growth and deflation, and its leaders are hoping 2016 could mark a change.
The value of the euro has fallen dramatically against the dollar, making Europe more attractive for investors and tourists. The ECB has stepped up its stimulus program, and the threat of Greece dropping out of the eurozone has passed, at least for now.
Some even say Europe might be the top pick for 2016.