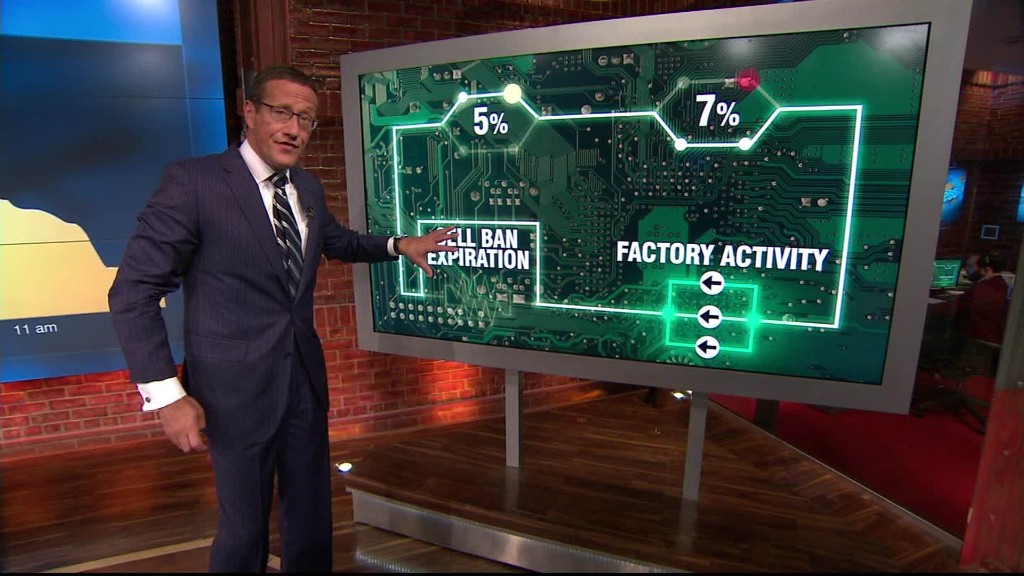 China has taken steps to support its financial system as the country's stock markets continue to suffer from high volatility.
The People's Bank of China said Tuesday that it had injected 130 billion yuan ($19.9 billion) into the financial system. On Monday, markets suffered a dramatic 7% loss and trade was halted early.
Markets continued to swing on Tuesday, and the Shanghai Composite ended with a 0.3% loss. The Shenzhen Composite shed nearly 2%. Stocks declined sharply at the open and were volatile for most of the trading session.
Global markets tumbled Monday as worries over China's economy and instability in the Middle East combined to spook investors. The pain was most acute in China, where weak manufacturing data sent shares plummeting.
The decline was so severe that circuit breakers -- a kind of emergency brake -- were activated for the first time in China.
Related: Check world market data
Markets in China had stabilized in the final months of 2015 after a summer crash caused trillions of dollars in losses.
Beijing reacted forcefully to the crash. The People's Bank of China cut interest rates, regulators suspended new share listings and threatened to throw short sellers in jail.
In an effort to prop up the market, regulators organized the purchase of shares using cash supplied by the central bank. Much of the actual buying has been carried out by China's so-called "National Team," a group of state-backed investors, brokerages and funds that have purchased shares at the government's behest.
The Chinese government spent at least 1.5 trillion yuan ($236 billion) on the 2015 market bailout, according to analysis by Goldman Sachs.
-- Rob Mclean and Jessie Jiang contributed to this report.