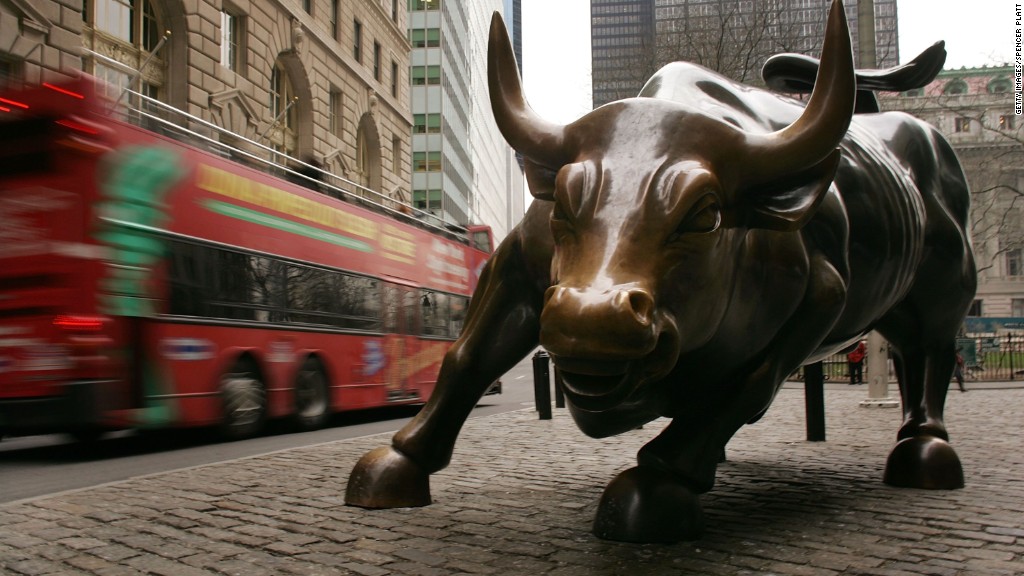 Yikes. Stock markets around the world are nosediving. From China to Germany to the United States, it's an ugly day for investors.
People are losing money. Here's the 2-minute lowdown on what the heck is going on.
1. Just how bad is it?
Not that terrible. The Dow ended the day down 276 points, which is a lot. But it's not "the sky is falling" bad.
Investors have seen a lot worse in recent months. Remember August? The Dow sank 1,000 points after the opening bell one day and logged two REALLY ugly days when it closed down over 500 points.
Today's selloff wasn't even as bad as several trading days in December.
The key is what happens tomorrow. Big slides are often followed by big surges.
2. Is this a correction? A bear market?
Hardly.
The Dow, S&P 500 and Nasdaq are about 6% below their all-time highs. They need to fall 10% below to be in a correction. And they need to fall a whopping 20% off to be considered a really deep "bear market."
Here are the correction levels for the major indexes:
Dow needs to get below 16,516 to be in a correction. (It's currently about 17,150)
S&P 500 needs to get below 1,921 to be in a correction. (It's currently around 2,015).
Nasdaq needs to get below 4,709 to be in a correction. (It's currently around 4,900).
3. What's going on?
The main worry is China. The day kicked off with the release of some really poor Chinese manufacturing data. It's the latest red flag that China's economy is still struggling. But the problem is no one knows just how bad it really is because Chinese government stats are notoriously unreliable.
It also didn't help that China's main stock market in Shanghai actually halted trading because stocks were down so much (about 7%).
As if that wasn't enough, Iran and Saudi Arabia are back at each other. That doesn't bode well for the Middle East, a key oil producing region. Oil prices have been super volatile lately. Crude oil is currently sitting at about $36.50 a barrel. Oil fell below $35 in mid-December, causing stock prices to fall.
CNNMoney's Fear & Greed Index, which looks at seven measures of investor sentiment, dipped into Fear territory on Monday.
4. Even tech stocks are getting hammered
By far and away the top stocks last year were Netflix and Amazon. But they had a queasy start to 2016. Here's how the tech darlings started the year:
Netflix (NFLX) -4%
Amazon (AMZN) -6%
Both companies were hit by Wall Street experts publishing notes that those stocks aren't so good looking after all.
5. But it's a good day for bonds, gold and a few stocks
Investment experts preach the gospel of diversification -- the notion that you should own some bonds and other assets in addition to just stocks. Today is a good example of how that philosophy can help your performance.
There was a lot of carnage in stocks, but investors were buying bonds and gold, sending those prices higher. Gold is up 2%.
6. Does this mean the U.S. economy is in a recession?
The short answer: No.
The stock market is NOT the economy. While a slowdown in China has some impact on the U.S. because American companies like Apple sell products there, the vast majority of the U.S. economy is made up of Americans buying things at home.
Most economists still predict the U.S. economy will grow 2.2% to 2.5% this year, a good but not great level of growth that is similar to what we saw in 2015.
--CNNMoney's Matt Egan and Paul La Monica contributed to this report.