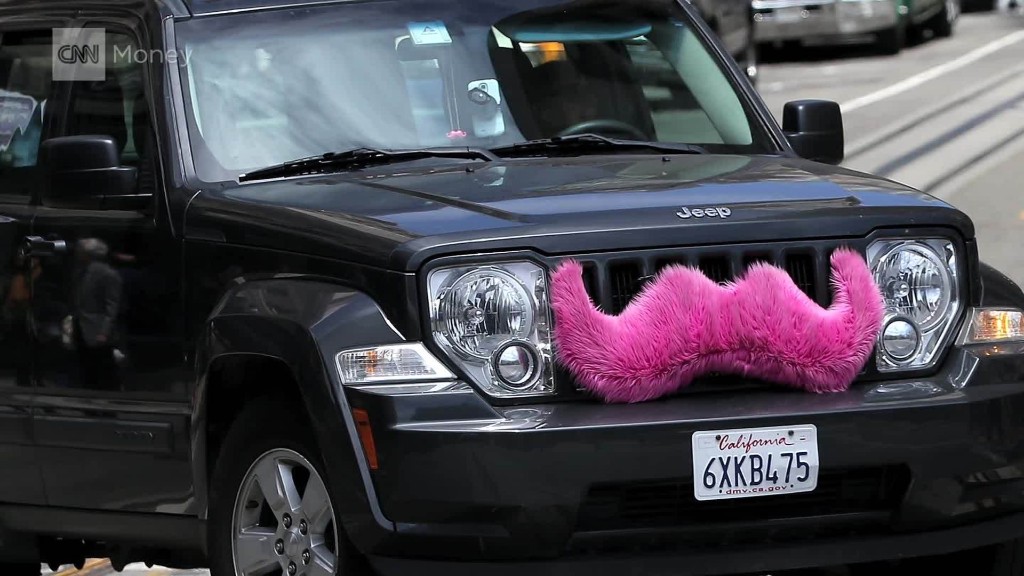 What a way to begin the new year. Ride hailing firm Lyft just banked a new strategic partner: General Motors.
GM said Monday it is investing $500 million in Uber's main competitor.
Together, GM (GM) and Lyft will develop a network of on-demand autonomous vehicles.
Other companies, including Google, (GOOGL) Ford, (F) Tesla (TSLA) and Uber, have been said to be exploring self-driving cars.
GM will also become a preferred partner for Lyft drivers. That will allow Lyft drivers who don't own cars to pick up vehicles from rental locations across the country and earn money through Lyft.
Lyft drivers will be able to use GM's OnStar services. OnStar is GM's connected car technology available in most new vehicles. It includes tech like a built-in WiFi hotspot and diagnostics features to check car health while driving.
GM is just the latest big name to back the ride hailing company. Last month, Saudi Arabia billionaire Prince al-Waleed bin Talal invested more than $100 million in the company. He has invested in other U.S. based startups, including Twitter. Activist investor Carl Icahn pumped $100 million into Lyft in May.
In late December, CNNMoney reported that Lyft was seeking up to $1 billion in new funding. Lyft said Monday that it has closed all of that round. The company said it is valued at $5.5 billion.
Lyft has raised $2.1 billion since launching in 2012. That's still billions shy of behemoth Uber's valuation of up to $70 billion.
Lyft formed a global alliance in 2015, partnering with three other ride-hailing companies from around the world. The alliance goes into effect this year. It will make it easier for customers to travel internationally. The four companies combined will cover nearly 50% of the world's population.