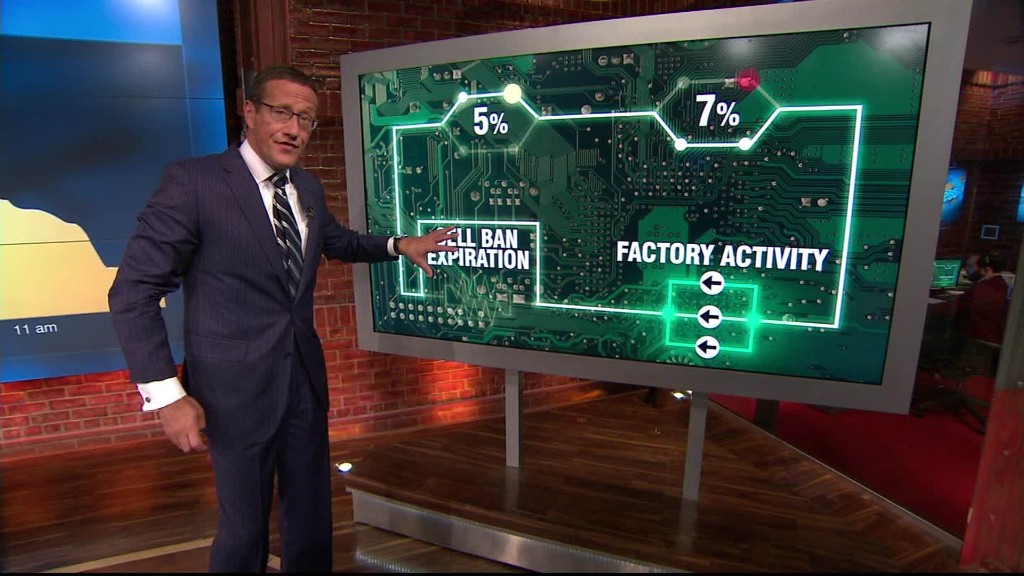 China stocks kicked off 2016 with one of their signature moves: A severe and unexpected plunge that rattled investors.
The 7% drop was so intense that market circuit breakers -- designed to stem rapid declines -- were triggered for the first time.
But there are some important reasons not to panic: China's stock market reveals very little about the health of the country's economy -- it's dominated by small savers who put more faith in speculative investing newsletters than economic fundamentals.
"In many countries the stock market can be seen as a leading indicator of the economy. But that is not true in China," wrote Jeffrey Kleintop, chief global investment strategist at Charles Schwab. "You really can't get any less related than the Chinese stock market and its economy."
Other analysts say Monday's sharp fall was more about Beijing's muddled management than a deceleration in activity, even if a weak manufacturing survey may have triggered the selling.
In many ways, the start of 2016 feels a lot like the summer of 2015. That's when the bottom fell out of China's stock markets after a long bull run.
Shareholders saw trillions of dollars in gains wiped away, and Beijing instructed state-owned brokers to buy stocks in huge volumes to prop up the market.
The rescue cost billions but calmed market volatility in the final months of the year. More importantly, despite the wild summer trading, China has been growing broadly in line with official forecasts and economists' expectations.
Still, markets are now having to deal with the hangover from Beijing's intervention in 2015. Investors are worried that brokers will unload huge numbers of shares on Friday, when a ban on selling by large financial institutions expires.
There are also concerns that the new stock market circuit breakers are designed in a way that might actually encourage investors to sell more.
Plus, there's always the "x-factor" of irrational behavior.
"We think the selloff was more due to unstable market psychology, while the circuit-breaker mechanism, to some extent, magnified the market's anxiety, resulting in an overreaction," equity strategists at UBS wrote Tuesday.
The UBS analysts said they do not expect stocks to drop further. The benchmark Shanghai Composite closed with a loss of just 0.3% on Tuesday.
There were indications, however, that new intervention by Beijing helped limit losses. The central bank injected $20 billion into the financial system, and policymakers also moved to bolster the yuan, according to reports.
Related: China takes steps to support financial system
International investors would do well to focus less on gyrations in China's stock markets, and pay more attention to the country's economy. There, a gradual, expected slowdown is taking place.
Experts have known for a long time that China's growth would slow as Beijing made reforms designed to shift the country away from building roads, railways and housing to generate growth to an economy powered by consumer spending.
That's happening now. Economists expect growth of 6.8% in 2015, and around 6.5% this year. That's a far cry from the heady days when China was pumping out GDP growth of 10% on a regular basis. But it should also be strong enough to maintain employment levels as difficult reforms are implemented.