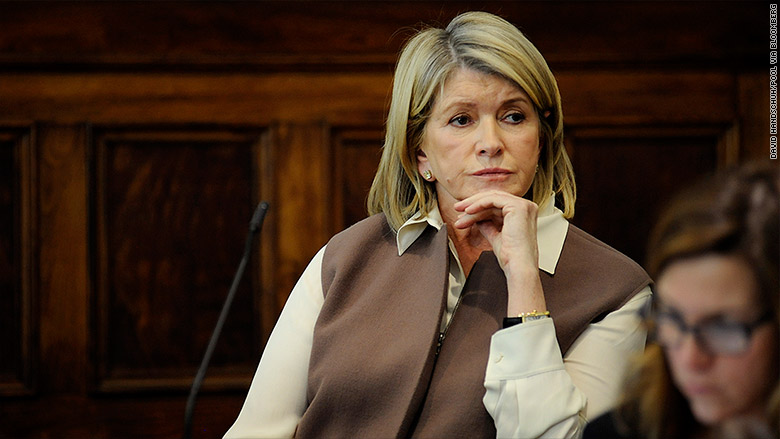 When employees of Martha Stewart were laid off on Tuesday, the grim news came straight from the domestic mogul herself.
Stewart, the founder and chief creative officer for the brands bearing her name, personally told a "small fraction of employees" within the editorial, digital and video departments at "Martha Stewart Living" and "Martha Stewart Weddings" that their positions were being terminated.
The news was first reported by Ad Age, and confirmed to CNNMoney by spokespeople at Sequential Brands Group and Meredith Corporation.
Neither of the spokespeople specified exactly how many people are losing their jobs, but the layoffs are related to Meredith's recently restructured licensing agreement with Stewart's media properties.
Sequential finalized its acquisition of Martha Stewart Living Omnimedia Inc. last month, and the new 10-year licensing agreement took effect on New Year's Day.
The agreement leaves Meredith, which also owns "Better Homes and Gardens," in charge of editorial, sales and marketing functions for "Martha Stewart Living" and "Martha Stewart Weddings," boutique magazines that have been in circulation since the 1990s.
It supplants a 2014 licensing agreement that put Meredith in control of various non-editorial functions at Stewart's media properties. That deal resulted in 40 layoffs at Martha Stewart Living Omnimedia.
Related: Martha Stewart's company sold
Related: Martha Stewart frying pans recalled for causing welts and burns
Sign up for the Reliable Sources newsletter — delivering the most important stories in the media world to your inbox every day.