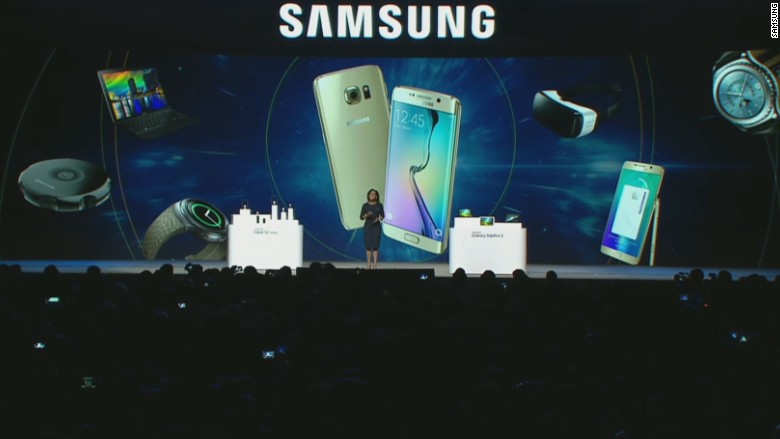 Samsung showed off a slew of new gadgets at CES that it plans to sell this year.
Company executives also invited business partners from Time Warner Cable and MasterCard to join them on stage to present the latest lineup of Samsung consumer electronics. The theme this year? Devices that are all meant to work together.
Here's a look at the coolest products announced:
1. Smart TVs that let you switch between cable channels and streaming media services without having to change inputs or use separate remote controls. The TVs will integrate programming into one "channel guide" so you can see what's new on Netflix (NFLX) as easily as you can see what's on your traditional channels.
Samsung's new TVs will also instantly recognize a game console when you plug it in and show you new video games from that company. The TVs can also control other Internet connected gadgets so that you can see who's at your door and turn on your lights.
One last thing in this category: Samsung will also sell "the world's first bezel-less curved design" TV, as well as ultra high-definition screens that will be able to display extremely levels of light contrast.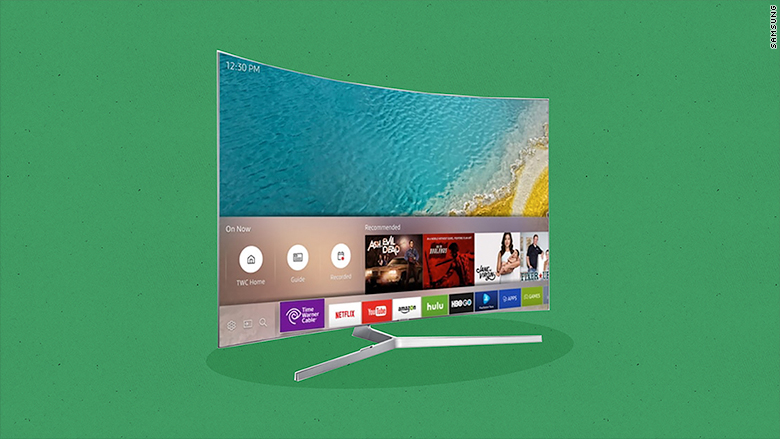 2. A new ultra high-definition Blu-Ray player -- the first of its kind -- will go on sale in March, around the same time that movies like "The Martian," "The Peanuts Movie," and "Mad Max: Fury Road" will be available in the format.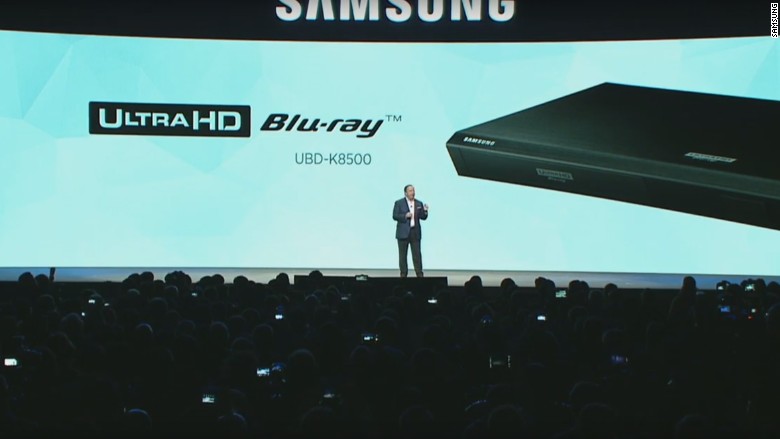 3. The "Family Hub Refrigerator" is actually pretty cool. Yes, this is the same connected fridge that caught flak for looking like a giant tablet. But there are some interesting features. The touchscreen can mirror what you're watching on TV in the living room, stream music, control other connected gadgets, and let you order groceries directly from the door using a new app from MasterCard (MA).
The fridge also takes a picture of your shelves every time you close the door. And there's an app so you can see the photo the next time you're at the grocery store.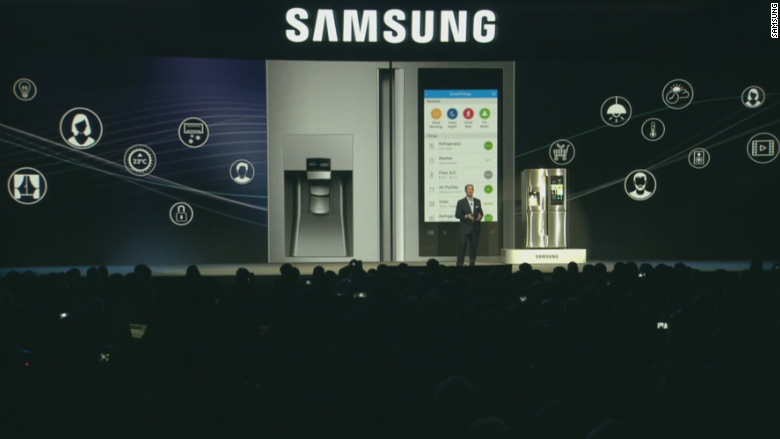 4. A "Pro" version of its Galaxy tablet called the Galaxy TabPro S is expected to be the thinnest (0.25 inches) and lightest (1.5 pounds) tablet-laptop on the market. Like Apple (AAPL) and Microsoft (MSFT), Samsung is going after people who want something they can use at work and at home, when all they want is to watch Netflix. The new Galaxy TabPro S will run Windows 10.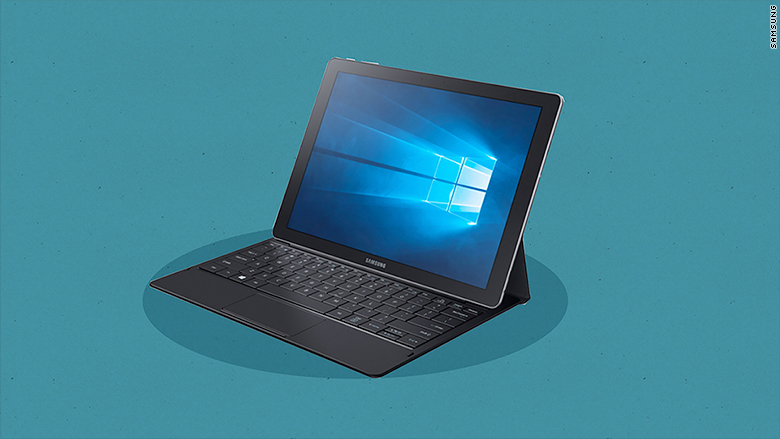 5. Samsung Gear S2 smartwatches will work with iOS devices later this year. And there will be two new colors to choose from in February: rose gold and platinum.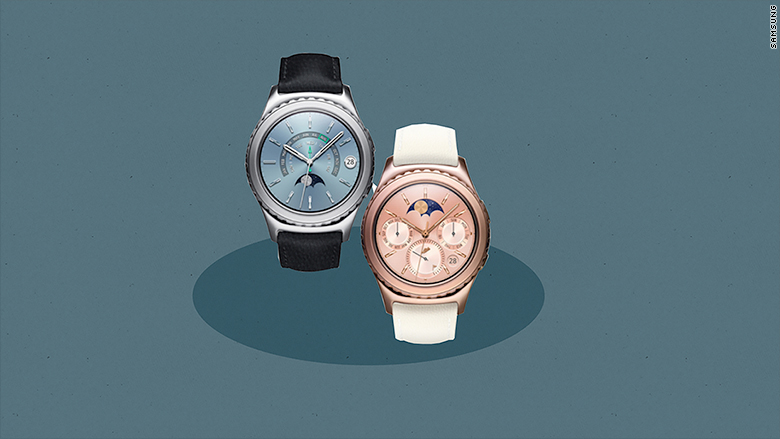 6. The new 13.3-inch Notebook 9 will be super thin and weigh less than two pounds.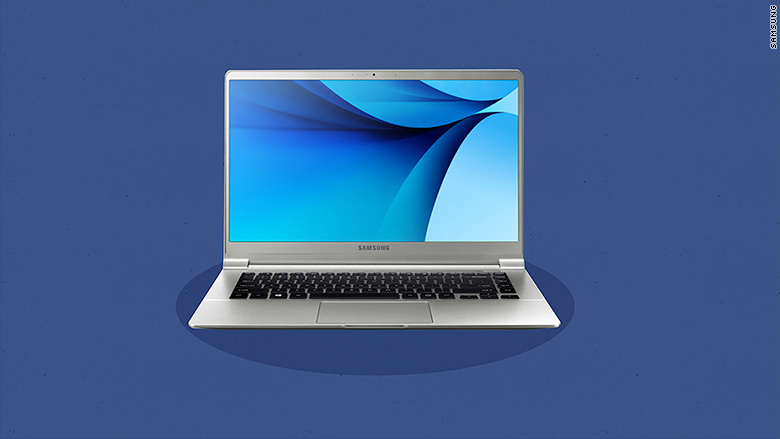 And lastly, there are rumors that with the new Galaxy S7 smartphone, Samsung will bring back the microSD slot, make the device water resistant, and add a larger capacity battery.