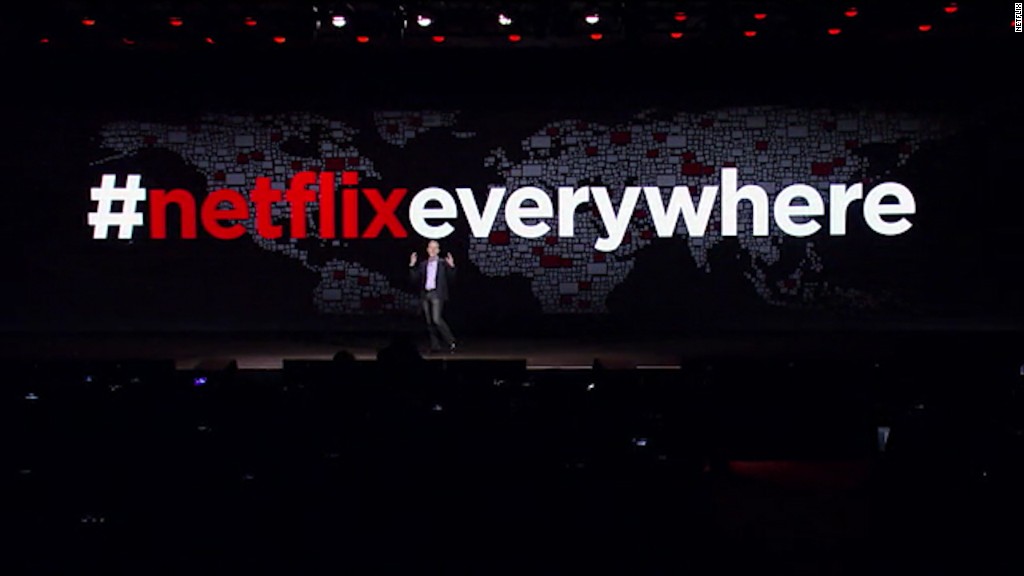 People around the world celebrated as
Netflix

(NFLX) extended its reach globally on Wednesday.

The streaming video on demand service expanded to 130 new countries making itself available to pretty much every country in the world with the exception of China.

Users in Egypt, India, Poland, and Greece are now able to get the popular digital video service for the very first time along with people in Azerbaijan, Israel, Russia, Nigeria and dozens more countries.

So how did people in these countries react to getting Netflix?

Related: Netflix launches in nearly every country but China

Some were excited to finally have the service while others thought it was perfect timing with the weekend on the way.

Here's tweets from around the world of those who got access to Netflix for the first time:

"You are witnessing the birth of a global TV network," Netflix CEO Reed Hastings said at CES on Wednesday.