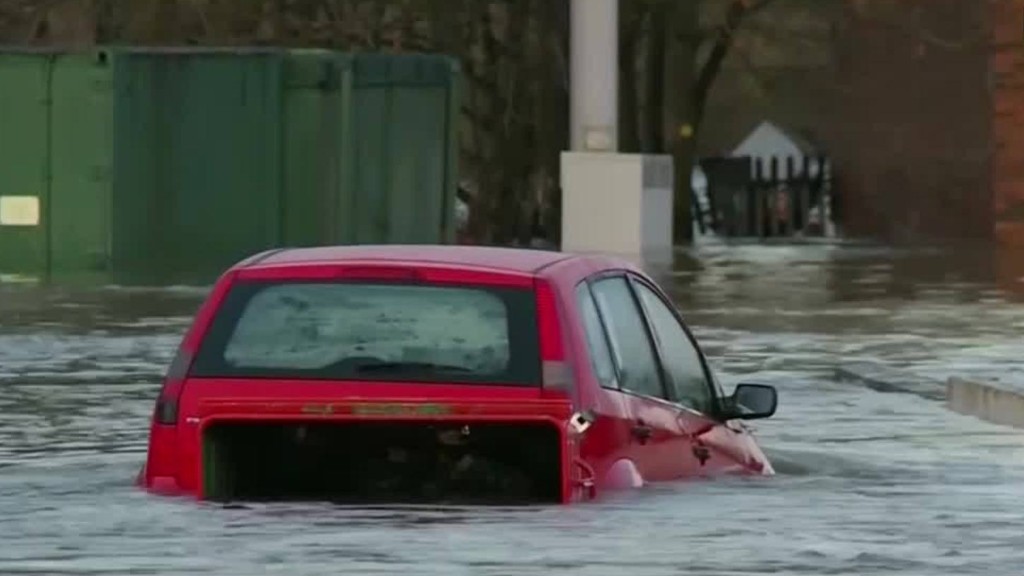 The warm winter is killing fashion retailers.
Shoppers shunned winter clothes at the end of 2015 due to the unseasonably high temperatures: Sales of outerwear in the U.S. are down 10% this season, and sales of hats, gloves and scarfs in the U.K. plunged by 32%. That's $700 million in lost business, according to experts.
Retail consultancy Planalytics estimates that apparel retailers in the U.S. have lost about $572 million in sales because of the mild weather in November and December. In the U.K., the situation is similar, with the negative impact on retailers estimated at around $120 million.
"When consumers are walking across the mall parking lots... without coats and sometimes in shorts and short sleeves, browsing for winter apparel just isn't top of mind," said Scott Bernhardt, president of Planalytics, a consultancy that helps companies understand the impact of weather on their businesses.
British retailer Next (NXCLF) reported poor sales in the run-up to Christmas on Tuesday, blaming the mild temperatures. H&M (HMRZF) also blamed the weather for disappointing sales in December.
Fashion retailers are suffering so much that some companies, such as Macy's (M) and Gap (GPS), even brought forward their Christmas sales in a bid to drum up more interest.
Their shares, along with others in the sector, have suffered hefty falls.
Related: Economic storm: El Niño is back
December was the warmest on record in many places in the U.S. and Europe.
Meteorologists say the mild winter is down to El Niño, a weather phenomenon that occurs in the tropical Pacific Ocean roughly every seven years.
The higher-than-normal temperatures are forecast to continue for most of the northern half of the United States through the rest of the winter.
Experts estimate that between 2% and 8% of retail revenues are affected by the weather. But for highly seasonal items, such as winter clothes, the number can be as high as 40%.
There is an upside to the balmy temperatures, however. Companies selling other goods and services might get a boost as customers spend their money elsewhere. Home improvement stores, for example, are benefiting because people don't need to put off repairs due to bad weather.
"The warmer temperatures can also help restaurant traffic as people are out of their homes and aren't discouraged to head out due to snow or ice or rain," Bernhardt said.