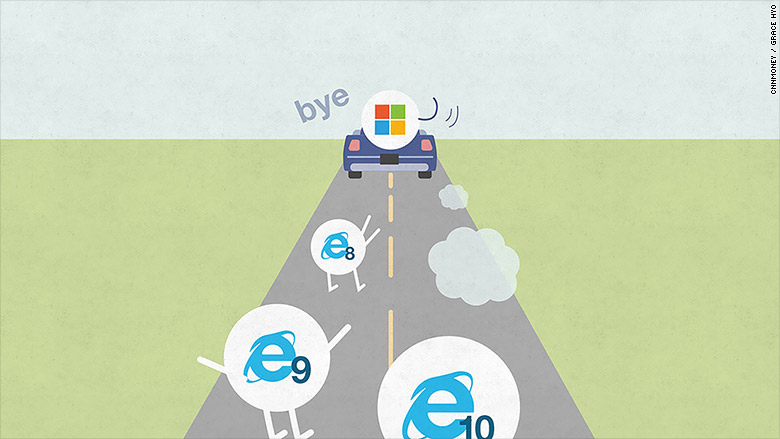 Microsoft will stop supporting Internet Explorer 8, 9 and 10 on certain Windows computers on January 12.
Up to 20% of Internet browsers could be impacted, according to NetMarketShare.
After next week, Microsoft (MSFT) will push security updates and bug fixes to Internet Explorer 11 only, on machines running Windows 7, 8.1 and 10.
Anyone who continues to use an out-of-date browser could put themselves at risk for malware and cyber attacks.
Microsoft "encourages customers to upgrade" to Internet Explorer 11 "for a faster, more secure browsing experience."
If you're running Windows Vista, Microsoft says it will continue to support Internet Explorer 9. Microsoft will also keep supporting older versions of IE on several enterprise server operating systems. (The full list of supported browsers is here.)
The company first announced plans to end support for its older web browsers in 2014.
In 2015, with the launch of Windows 10, Microsoft gave customers a new default browser, Edge, which is a definite improvement over Internet Explorer.
Confusingly, though, the logo for Edge looks almost exactly like the logo for Internet Explorer.
Read: Microsoft's latest executive shakeup