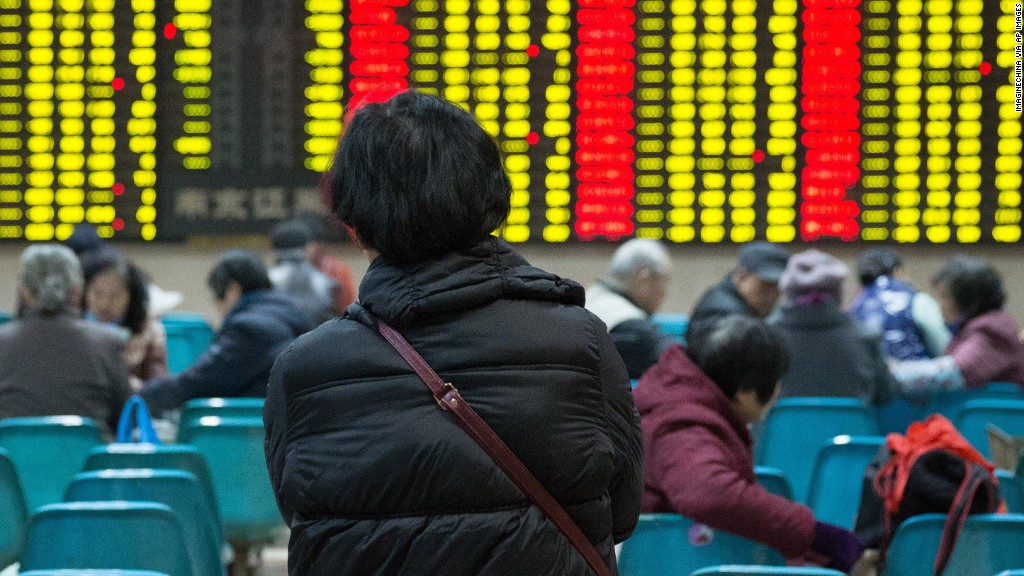 Oil prices slumped to a 12-year low on Thursday, as another dramatic fall on China's stock markets stoked fears of slowing demand in the world's second biggest economy.
U.S. crude futures dropped more than 5% in early trade to just above $32 per barrel -- the lowest since December 2003 -- before steadying slightly. By early afternoon, prices had recovered to about $33.5 per barrel.
This followed a drop of 6% on Wednesday. Brent crude, another global benchmark, was also trading at $33.
Thursday's move came as trading in Chinese stocks was halted for the second time this week after mainland markets fell by 7%.
Oil prices have dropped more than 65% since their peak 18 months ago due to a global supply glut brought about by weak demand and record inventory levels.
OPEC, led by Saudi Arabia, is engaged in a price war with higher cost producers, including the U.S., as it tries to protect its share of the market.
Now an array of weak economic data from China is putting even more pressure on crude.
China is a crucial buyer in the hugely oversupplied oil market. UBS analysts wrote recently that another demand shock from China could send U.S. crude futures tumbling towards $25 a barrel.