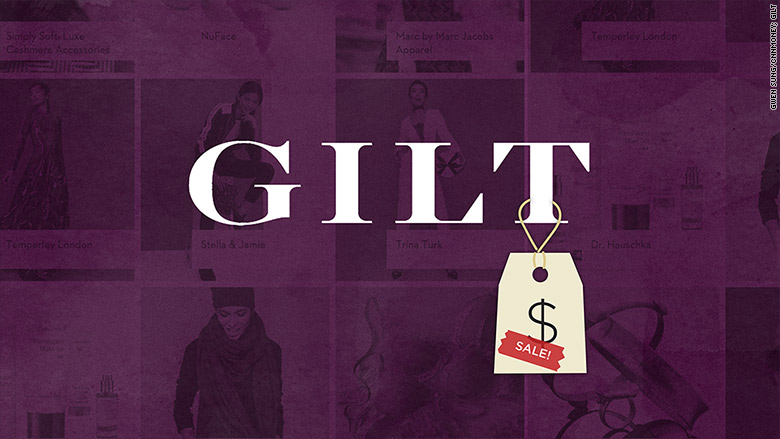 It's official. In the ultimate flash sale, Gilt Groupe has sold for $250 million.
That's a huge markdown for the popular luxury fashion deal site, which was valued at over $1 billion in 2011.
On Thursday, Hudson's Bay, the parent company of Saks Fifth Avenue, said it had acquired the company in an all-cash deal. The deal is expected to be complete on February 1.
Gilt Groupe is one of the originators of the flash sale model. Founded in 2007, Gilt offers customers luxury fashion items at 70% off during sales that typically last 36 to 48 hours. Its user base has soared over the years. In 2009, it had 1 million members. In 2011, it had 5 million. Today, it counts 9 million.
Hudson's Bay said the deal is a play to continue growing its discount business and that Gilt will integrate with its Saks OFF 5TH locations.
"We plan to continue to foster Gilt's culture of innovation, which has helped create a strong brand with a loyal and devoted millennial following," said Jerry Storch, CEO of Hudson's Bay, in a statement.
While Gilt had raised over $286 million in funding, it's no secret that daily deals sites have been having trouble. Amazon (AMZN) recently shut down its local deals site. Groupon (GRPN) has struggled on the public market. One Kings Lane and LivingSocial have both downsized recently.
Gilt's userbase has steadily grown, but it's unclear how many users actually make purchases: Gilt's revenue hasn't grown in kind.
The company was on track to bring in $600 million in 2015, down from $660 million in 2014. Gilt had also been depreciating in value. In February 2015, analysts said it was worth just $600 million.
Analysts say Gilt's challenges are evidence of the difficulties inherent to the daily deals model. It's costly to acquire new users, retain customers and acquire inventory. Gilt had cut back on its workforce and shed ancillary businesses over the years.
"A lot of us were skeptical that these [flash deals] businesses would ever deliver against expectations," Sucharita Mulpuru-Kodali, a research analyst at Forrester, told CNNMoney last month.