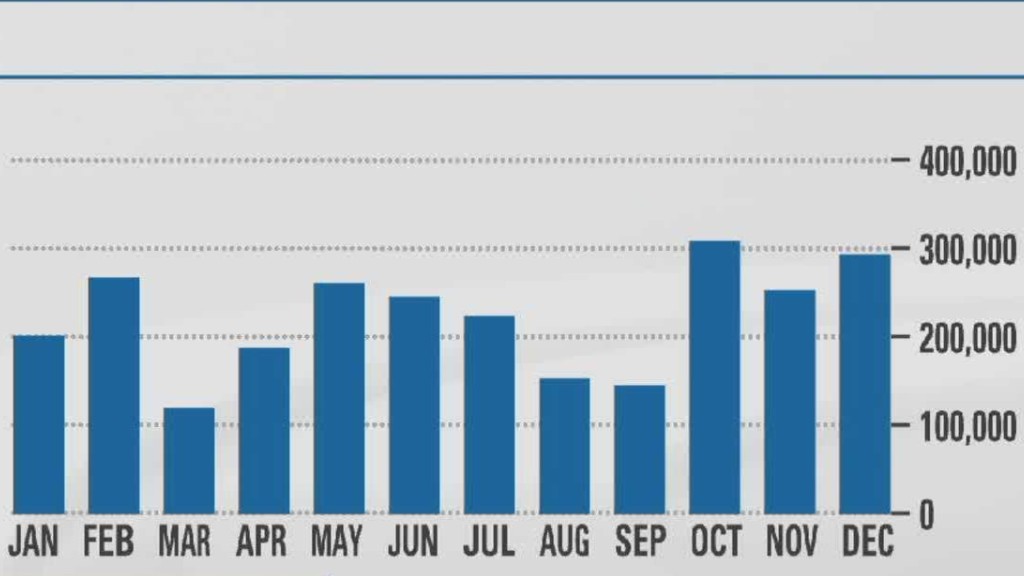 Bruised by the recession, black workers are starting to make a comeback.
Black unemployment fell to 8.3% in December, down sharply from the 9.4% in November.
It was the lowest mark since September 2007, before the recession began and lesser than half of the peak of 16.8% reached in 2010.
A surge of job gains at the end of last year benefited blacks, experts say.
Despite the progress, there was a lot of room for improvement. Blacks still have higher unemployment than every other demographic. White unemployment is 4.5%, Hispanic unemployment is 6.3% and Asian unemployment is 4%.
While it's "an important improvement," the black unemployment rate "would be unacceptable if that were the national rate," says Valerie Wilson, an economist at the Economic Policy Institute, a think tank.
Related: America's economic sore spot: Dow black jobs matter?
The picture gets even murkier when you look at wages.
Black workers have seen their paychecks go down since the recession ended. In 2009 black median household income was $35,953. In 2014 it was $35,398, according to EPI. Hispanics household income has actually gone up a bit over that time and for whites it's been flat.
The quality of jobs is another weak spot. Industries with low wages -- typically restaurants and retail businesses -- tend to have a higher concentration of blacks than whites, Hispanics or Asians. Even in higher-skilled industries like health care and education, there are more blacks in lower-paying jobs than other races.
Related: U.S. economy adds 2.65 million jobs in 2015
And even though low wage workers are benefiting from minimum wage increases, experts say blacks probably benefit the least.
The majority of the black populations in the U.S. live in the South.
And while dozens of states and local jurisdictions have raised the minimum wage, many southern states with large black populations -- Alabama, Georgia, Louisiana -- have not.
Access to higher education explains some of the income gaps between blacks and other races, but it doesn't illustrate the full picture. Blacks with the same education levels as whites still have a harder time finding work.
There are also more blacks with college degrees than Hispanics in the U.S., yet Hispanics have a lower unemployment rate, according to Labor Department and Census data.
Related: New Orleans' uneven recovery is leaving blacks behind
Blacks with the same credentials as whites and Hispanics also earn considerably less. The median weekly paycheck for a white college grad in 2014 was $1,132. For a black college grad it was $895 -- over $230 less a week. Blacks earn less than Asians and Hispanics as well.
Blacks' access to employment networks and opportunities -- for example, apprenticeships -- play a role too.
"Cutting that rate in half is definitely progress," says Wilson. But "that's still double the white unemployment rate."