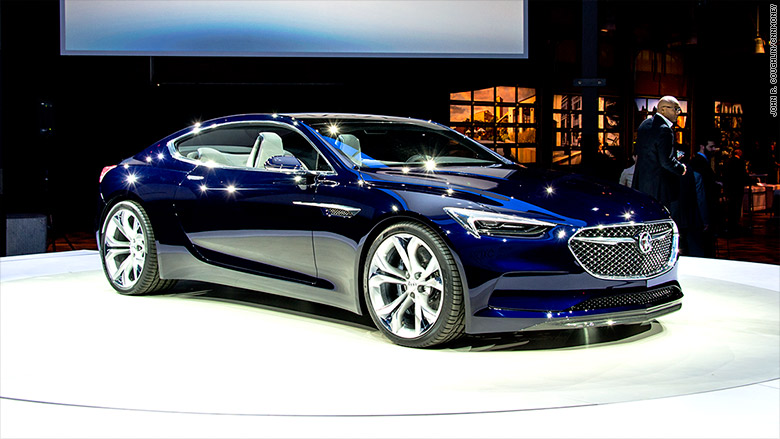 General Motors' Buick brand is generally known for selling fairly conservative cars designed for those who prefer quiet and comfort over speed and excitement. Just before Monday's opening media day of the Detroit Auto Show, though, Buick executives unveiled a car that takes things in a different direction.
With proportions similar to the sporty Chevrolet Camaro, the Buick Avista concept car has, according to GM (GM), a 400 horsepower turbocharged V6 engine. Also, unlike current Buick models, which are front-wheel drive, the Avista is rear-wheel drive -- which is generally preferred for high-performance driving.
The Avista retains Buick's high-end style, though, with crisp, curving lines and sparkling headlamps.
"The Avista embodies the dynamic soul of Buick," said Duncan Aldred, head of Buick sales and marketing. "It is a modern expression of the brand's heritage of sophisticated performance, communicated with beautiful elegance."
Besides advertising the potential for a high-performance addition to the Buick line-up, the Avista also gave designers the opportunity to explore ways to expand Buick's design potential, GM vice president of design Ed Welburn said.
GM executives wouldn't comment on how likely it was that a car like the Avista would ever go into production. While it wouldn't be the first time Buick has ever marketed high-performance, it would be the first time in a very long time.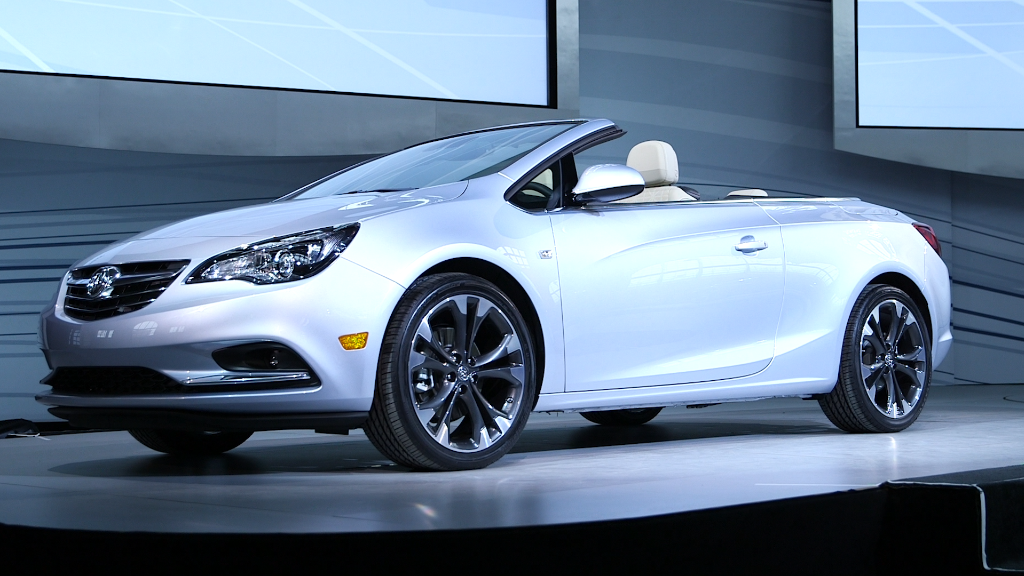 Buick's most recent similar model was the Buick Grand National of the 1980s, a model line that culminated in the 276-horsepower 1987 Buick GNX. Like the Avista, it was a performance-tuned, rear-wheel drive, two-door car.
Buick also participated in the 1960s and '70s "muscle car wars" with the powerful Buick GSX.
When it first started, Buick had a serious racing program. Louis Chevrolet, the man for whom GM's most popular brand would later be named, was a race driver who made his name racing Buicks in the early 20th century.
At the same event at which the Avista was unveiled, GM also formally introduced the Envision compact SUV. When it goes on sale next year, the Envision will be the first Chinese-built vehicle sold in the United States by a U.S.-based automaker.