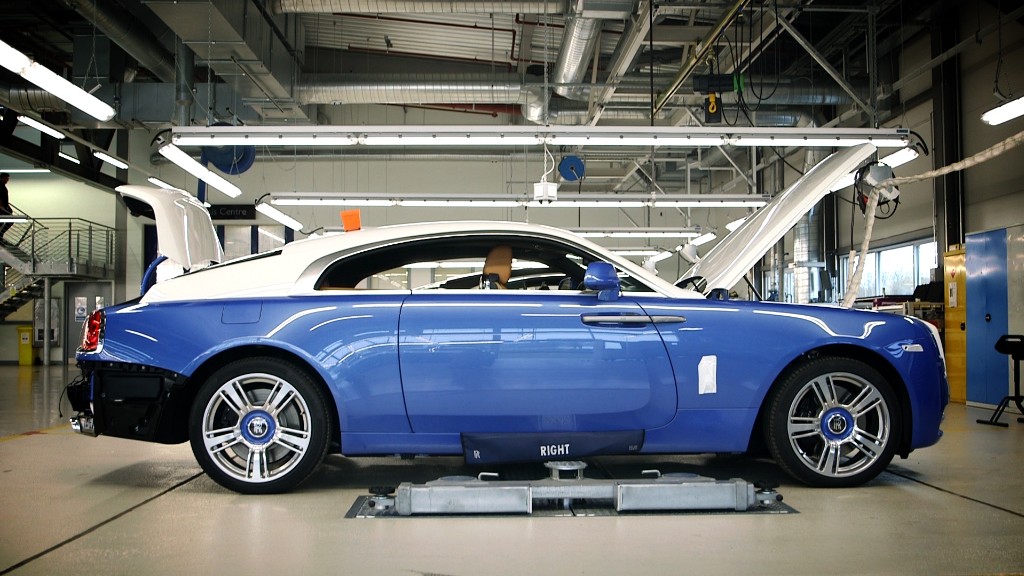 Rolls-Royce sales in China are getting slaughtered.
The luxury automaker said China sales fell 54% in 2015 over the previous year. The slump contributed to a worldwide sales decline, snapping a five-year streak of increases.
"Significant headwinds" slowed the "entire luxury sector" in China, Rolls-Royce said Monday.
Worldwide, Rolls-Royce said its sold 3,785 cars in 2105, the second best in its history, after it sold a record 4,063 in 2014.
Sales in the U.S. rose 7% and Korea jumped 73%. Rolls-Royce does not break out the number of cars it sells in each region.
The company said North America is its top region for sales, followed by the Middle East, Europe and Asia Pacific.
Related: His only job - painting the pinstripes on a Rolls-Royce
The slowing of the Chinese market has hit the sales of many luxury brands.
China buys almost 8% of European Union exports, according to a report by UBS. If China's growth this year comes in much weaker than expected, Germany's economy will suffer most in Europe.
BMW (BAMXY), which owns Rolls-Royce, said overall sales for its brands BMW, Mini and Rolls-Royce were up 6.1% last year, setting a record for the fifth consecutive year.
Rolls-Royce said it remains the world's top seller of "super luxury" cars sold for more than £200,000 ($290,000). CEO Torsten Mueller-Otvos said he was "quietly confident" of a strong 2016.