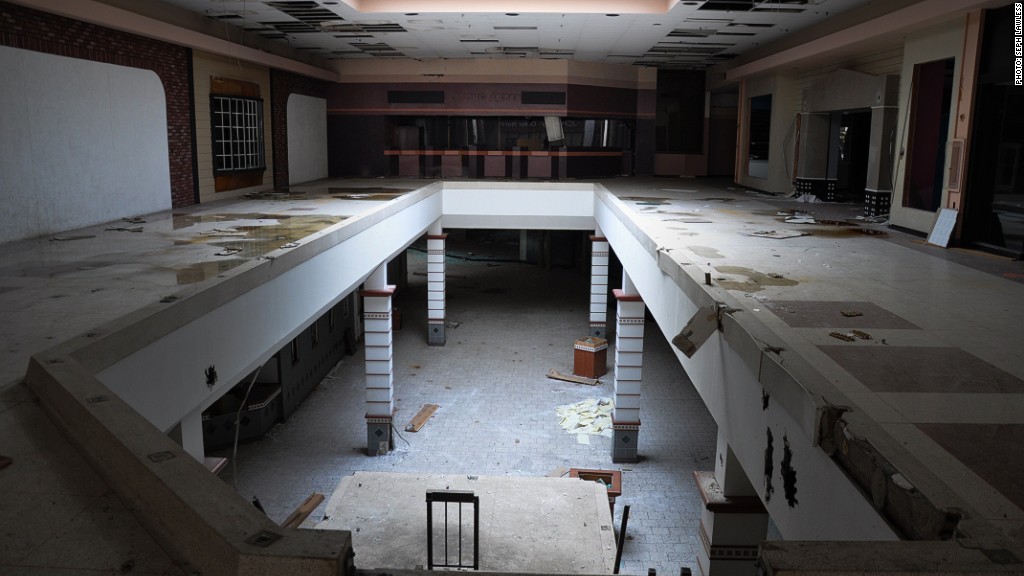 Macy's plans to close nearly 40 stores could be a death knell for many malls that are already on the brink.
At least a dozen of those stores are in malls that are already troubled by store closings and declining sales.
"How difficult is it to replace Macy's? It's almost impossible," said Howard Davidowitz, chairman of Davidowitz & Associates, a retail consulting and investment firm.
He said Macy's (M) was smart to identify its weak stores and to "do what you got to do." But the malls left behind are going to have a tough time surviving without the legendary retailer.
"The department store business, it's the worst segment in retailing," said Davidowitz. "It's the highest cost operator, they're not growing, and they're in a world where the customer is looking for a great deal."
Related: Autopsy of America: Photos of dead shopping malls
He said that some malls might be able to convert to other purposes, like hospitals, condos or corporate offices. But that kind of change is a lengthy and expensive process, and the mall is likely to sit abandoned during the transition, as a so-called dead mall.
In California, Google (GOOG)opened its Google Glass offices in a former shopping mall.
Related: World's biggest mall gets torn down
Macy's decided to close a raft of stores after weak holiday sales. The company is also cutting more than 4,000 jobs.
Many of the malls where it's closing are losing lots of other tenants, according to local news reports.
At the Berkshire Mall in Lanesboro, Mass.

Best Buy

(BBY) is closing.
At the Pony Village Mall in North Bend, Ore.

JCPenney

(JCP) is closing.
The Cary Towne Center in Cary, NC, is losing

Sears

(SHLD).
The Eastfield Mall in Springfield, Mass., is losing JCPenney, American Eagle and RadioShack.