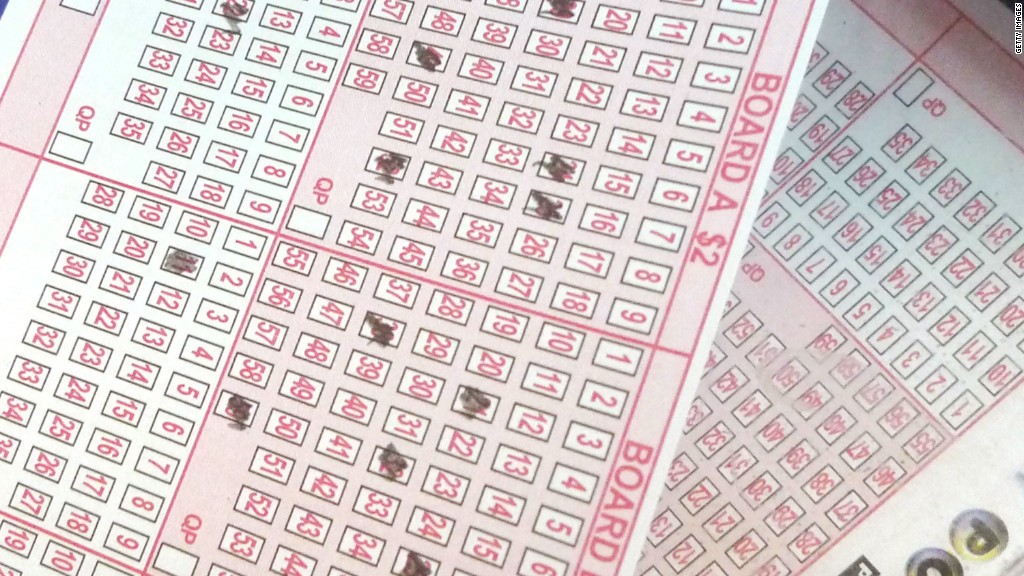 You can buy almost anything online now -- even Powerball tickets.
To potentially win the $1.5 billion jackpot prize on Wednesday, most people will have to buy their numbers in person. Only a few of the 44 participating Powerball states have moved the process online. But if you really don't want to go, there are a couple of services that let you pay someone to buy them for you.
Here's how:
-- If you live in Illinois or Georgia, you can buy an official Powerball ticket online for Wednesday's drawing.
-- If you're a California resident, you can use an app like LottoGopher to pay someone to get your ticket.
-- Lotterymaster, Lotto365 and Congalotto are similar services that work for both international and domestic lotteries, including Powerball. (CNNMoney hasn't tested any of these sites so we can't vouch for their quality.)
Related: Could you guarantee yourself a Powerball jackpot?
The Illinois online lottery system is pretty straightforward: Pick one ticket or multiple tickets for up to 26 consecutive drawings. You can choose your own numbers or tell the site to pick them for you. Add your tickets to your cart and check out.
The online process for the Georgia lottery system works like a prepaid PayPal account. First you have to create an "iHOPEcard" account. Then you have to transfer money from your bank in order to buy a ticket online. If you win, the system deposits money back to your iHOPEcard for prizes less than and including $5,000. Rinse and repeat.
Both states let people play Mega Millions online too.
Online courier service LottoGopher charges customers a membership fee based on what games they want to play, how often they want to play, and whether or not they want to manage lottery pools through the site. There's a free tier, and three paid tiers ranging from $3 a day to $99 a year.
The company stopped taking orders on Monday due to overwhelming demand.
The jackpot "jumped so much in such a small amount of time that we weren't able to add capacity," founder James Morel told CNNMoney. "We just shut it down completely for now."
Due to high demand for Powerball tickets, The Lotter says its ticket service is temporarily unavailable too.
A 14-year-old company, The Lotter gained attention in December when an Iraqi man living in Baghdad used the site and won a $6.4 million jackpot prize in Oregon.
Given how much is at stake, there's a chance that someone living abroad could take all of the winnings too.
Related: You won the Powerball! Here's your tax bill.
Sites like Congalotto, Lotterymaster, and Lotto365 operate similarly, but appear to be operating normally.
Each charges customers differently, including some that ask for a one-time fee or a bank transfer fee of prize money.