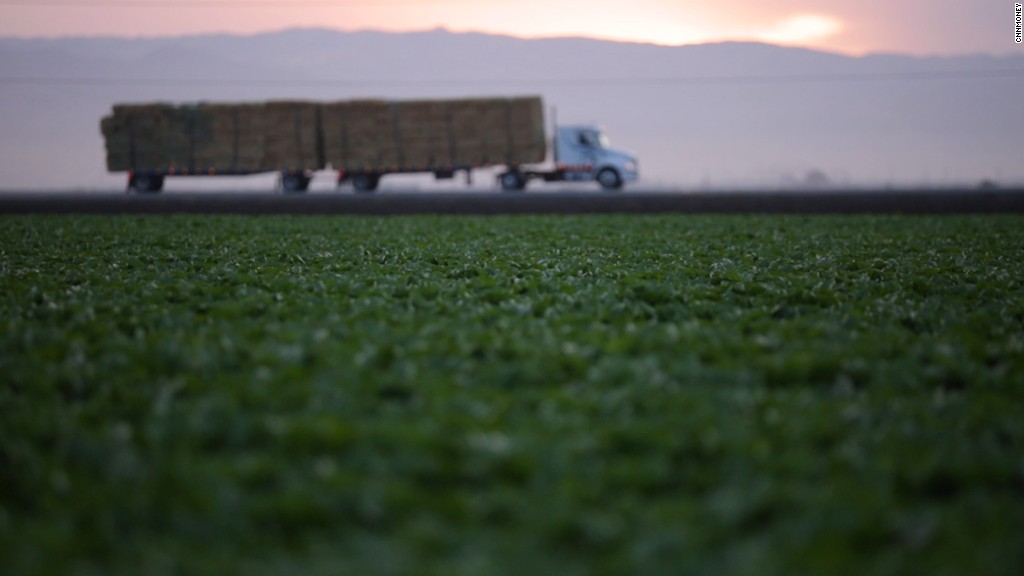 The Chipotle nightmare may end soon.
Chipotle said its execs met with officials from the Centers for Disease Control last week and are "hopeful" that the agency will soon declare that the restaurant's E. coli outbreak is over.
"I'm hopeful that the CDC will call this over soon," Chipotle (CMG) CEO Steve Ells said Wednesday at a conference in Orlando, Fl. "We know that Chipotle is as safe as it's ever been before."
Ells and other execs also announced that Chipotle will embark on a new marketing campaign to lure back customers in February. The burrito chain plans to do more TV advertising and direct mail ads, as well as other traditional types of advertising, like newspapers ads.
Chipotle's stock popped up nearly 6%Wednesday. It was a rare upswing for a stock that has tanked 42% in the last three months to $428 a share from about $750.
Related: Can Chipotle recover form the E. coli outbreak?
This was the first time Chipotle announced solid plans to get away from its E. coli outbreak, which began in October and infected 53 people in nine states, according to the CDC.
Chipotle execs say they're taking additional measures to make sure more of its ingredients go through centralized kitchens to ensure better food safety.
Ells and others admitted the company's earnings this year will be "messy."
Related: Chipotle subpoenaed over norovirus outbreak
Costs are also expected to go up from additional marketing and food safety measures.
On Wednesday, the executives said they're already looking forward to 2017 and other long-term goals.
Chipotle reports its fourth quarter earnings on February 2.
When asked by an audience member whether it was too soon to say that the outbreak is over, Ells argued that the timing is right.
"We are all very confident that this E. coli outbreak would not happen again," Ells said.