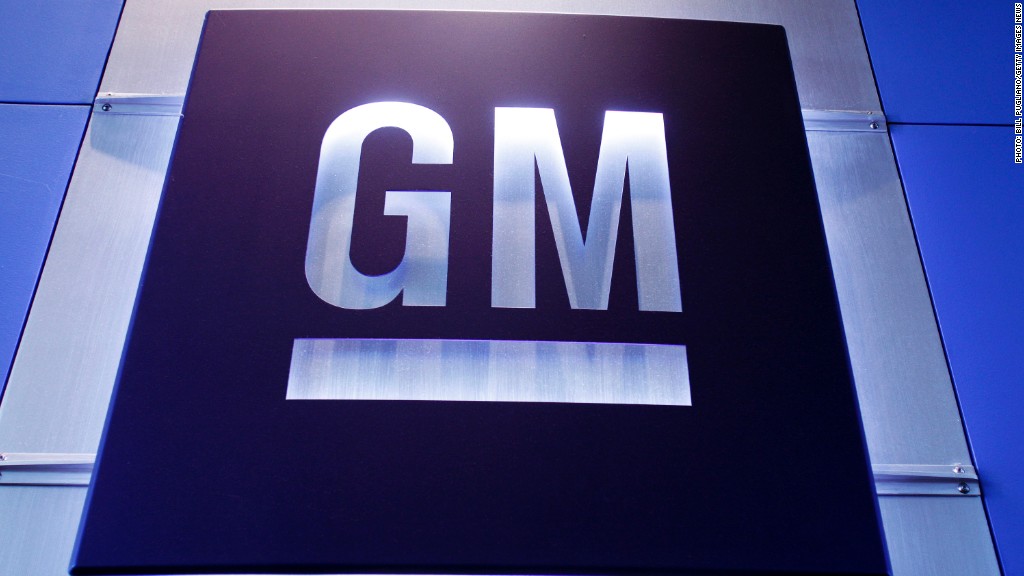 General Motors CEO Marry Barra has a lot to crow about.
As head of the largest U.S. car maker, she has led a banner year of car sales and generated buzz around GM's new cars. What's more, she expects 2016 to be even better. The company is already rewarding shareholders with higher dividends.
"We are confident that we will be in the lead," Barra said on Wednesday at an auto industry conference and touted GM as "a compelling investment opportunity."
Investors agreed. GM's stock popped up 2.6% Wednesday morning to $31 a share, up a lot from the stock's lowest point in 2012 when it fell under $20.
It's a remarkable turnaround for a company that just two years ago was battling a PR nightmare over deaths related to a flawed ignition switch and one of the deadliest auto recalls in history. It's hard to believe that GM was in bankruptcy just seven years ago and needed a government bailout to stay alive.
Related: Chevy Bold isn't a concept car anymore
GM's cars are winning over critics and car buyers. The Chevy Camaro won Motor Tend car of the year, while its Colorado pick-up was named truck of the year in 2015.
GM's new cars are generating buzz. Last week, it unveiled the 2017 production model of its new all-electric Chevy Bolt at the Consumer Electronics Show in Las Vegas.
Barra has called that car a "game changer."
The company is also forging interesting partnerships. Earlier this month, GM announced a $500 million investment in ride-sharing service Lyft to develop driverless cars.
Related: GM invests in Uber rival Lyft
GM's turnaround is emblematic of the auto industry's best year of sales in 2015. American carmakers sold 17.47 million cars in 2015, just surpassing the previous record of 17.41 million cars from 2000.
That's quite an uptick from the depths of the Great Recession in 2009, when sales plunged to almost 30-year lows. At the time, many experts thought it would take a decade or more to get back to annual sales of 17 million vehicles.
Related: Death toll for GM ignition switch: 124 people
But the steady improvement in the economy has led to six straight years of improved auto sales, the first time the industry has ever posted such a long stretch of increased demand.
GM reported a record profit in the third quarter, despite continued costs from its recall problems.
The company's rosy outlook for 2016 stands in contrast to its biggest American competitor, Ford, which was rather tepid in its assessment for the year. For said earlier this week, its profit margins would be slightly lower than last year and that overall its earnings would either equal or be higher than last year.
Related: U.S. car sales set record in 2015
GM also said it would increase its stock buy back program to a total $9 billion, up from a first estimate of $5 billion. When a company has strong sales and increases its share buybacks, that's often a sign that its leadership is confident about the company's future.