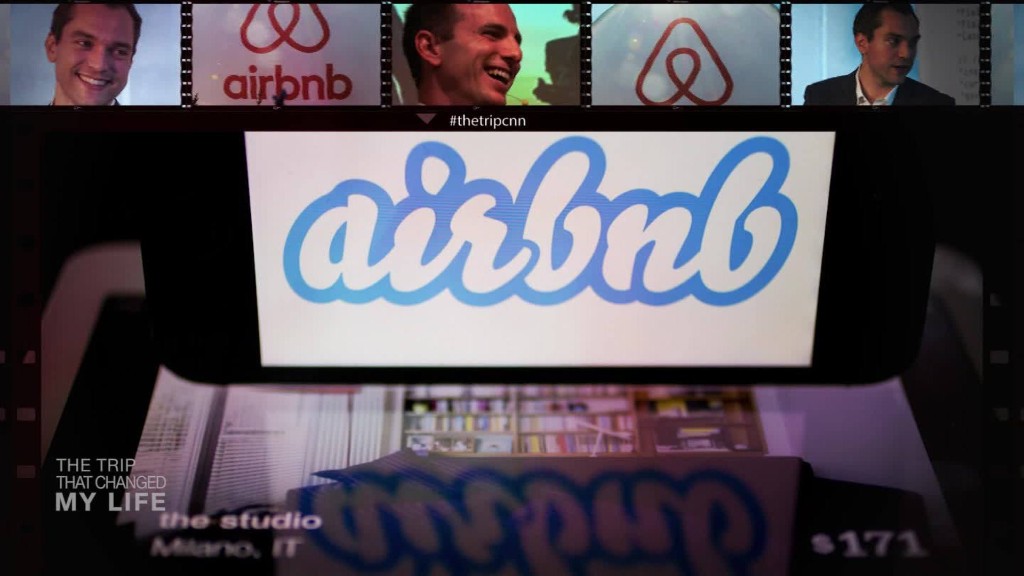 The first question on Airbnb's website is "Where do you want to go?" Some answers, especially for people looking to stay in or near Jerusalem, have thrust the startup into a Middle East debate.
Certain Airbnb hosts who live in Israeli settlements in contested regions have been listing or describing their properties as being located in Israel.
Earlier this week the ambassador at large for the Palestinian government accused Airbnb of making money off of "illegal and criminal" activity.
"This website is promoting stolen property and land," Husam Zomlot first told The National, an English-language news outlet in the United Arab Emirates.
Zomlot also called for legal action against the startup -- a company that "profit(s) from the occupation."
"We will pursue this company in order to be a lesson for each one who is trading in our blood and profiting from the occupation," a translation of a Facebook post he wrote on Wednesday reads.
Related: Airbnb hosts found to discriminate against guests with 'black' names
Airbnb lets people advertise their homes online for travelers to rent. Addresses are kept hidden until hosts confirm a reservation. But a Google Maps tool will still show approximate locations.
Two listings for housing in Tekoa, an Israeli settlement within the West Bank, describe their approximate location as "Tekoa, Israel."
"We love our house because it's totally comfortable and full of ambiance which we created with our own hands," a description for one of them reads.
"Breath-taking elegance. Political," reads another, which is listed for $500 per night.
There are also listings within other Jewish settlements including ones in Kedar and Efrat.
In a statement, Airbnb said that it investigates "concerns raised about specific listings," and "we follow laws and regulations on where we can do business."
Related: China's biggest startup is in a heap of trouble
Airbnb makes money by charging renters a set of fees for each booking. But by collecting money from homes within the controversial settlements, critics contend that Airbnb is aiding and abetting a crime."
"The law is quite clear that the settlements are illegal," said John Dugard, international law professor at Leiden Law School in the Netherlands. He cited the Fourth Geneva Convention and Rome Statute of the International Criminal Court.
While Dugard believes that prosecution seems unlikely, he thinks that Airbnb should at least require hosts to disclose that their property is within a settlement.
"In order to protect consumers, they should be given all the information," he said.
This isn't Airbnb's first run-in with the law. Airbnb has faced legal fights with the city of San Francisco and New York, and hosts have sued for bad guest behavior.