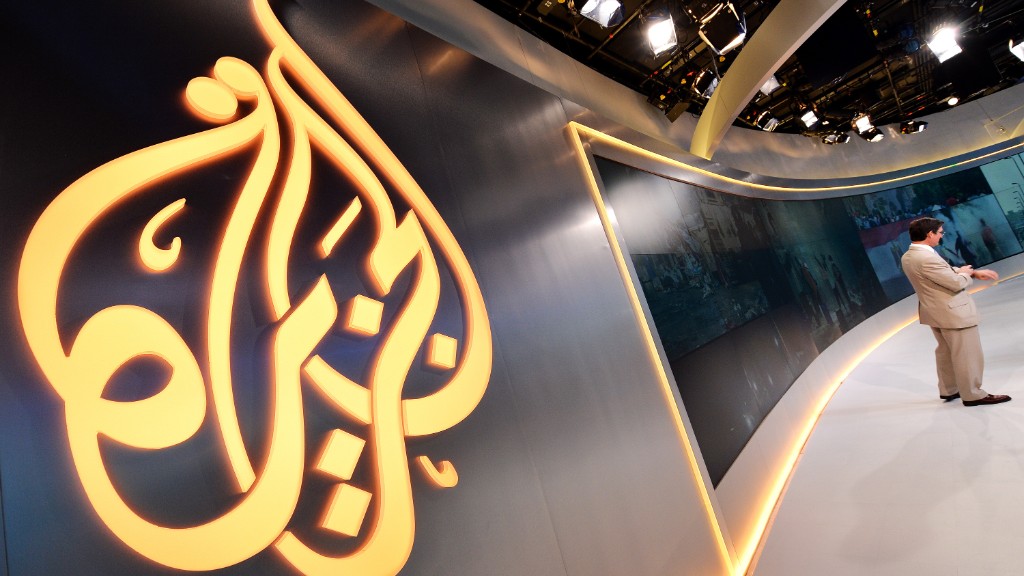 At least three upstart cable news channels are already eyeing the spot that Al Jazeera America is about to give up.
Newsmax TV, One America News Network and TheBlaze are signaling that they'd like to talk with Al Jazeera about a possible deal. Other channels might be putting out feelers, as well.
But it is unclear if there's any deal to be made. Al Jazeera America announced on Wednesday that it is shutting down at the end of April. The company's contracts with distributors may make it prohibitively difficult to transfer the channel's place on cable lineups to any other owner.
Representatives for Al Jazeera declined to comment on Thursday.
Christopher Ruddy, the CEO of the conservative media powerhouse Newsmax, said in an email that his Newsmax TV channel "would be very open to exploring ways to work with Al Jazeera and cable operators as their U.S. cable news channel closes."
Related: Al Jazeera America to shut down in April
Ruddy said the news of Al Jazeera America's closure was disappointing. "Our country depends on a diversity of news sources and opinions," he said. "Al Jazeera provided the country with a fresh perspective, offering quality news reports from a veteran team of journalists."
Diversity is one of the arguments that newbie cable channels like Newsmax make to distributors. If Al Jazeera portrayed itself as an alternative to the BBC, Newsmax, TheBlaze and OANN all (to some degree) promote themselves as alternatives to Fox News.
All three say they're seeing audience growth, but all three have had difficulty gaining nationwide distribution, partly because they're not owned by companies with lots of other TV channels.
Fledgling channels live and die by their carriage contracts. Newsmax is carried by DirecTV, Dish Network, and Verizon FiOS, but not by Comcast, Time Warner Cable or other big distributors.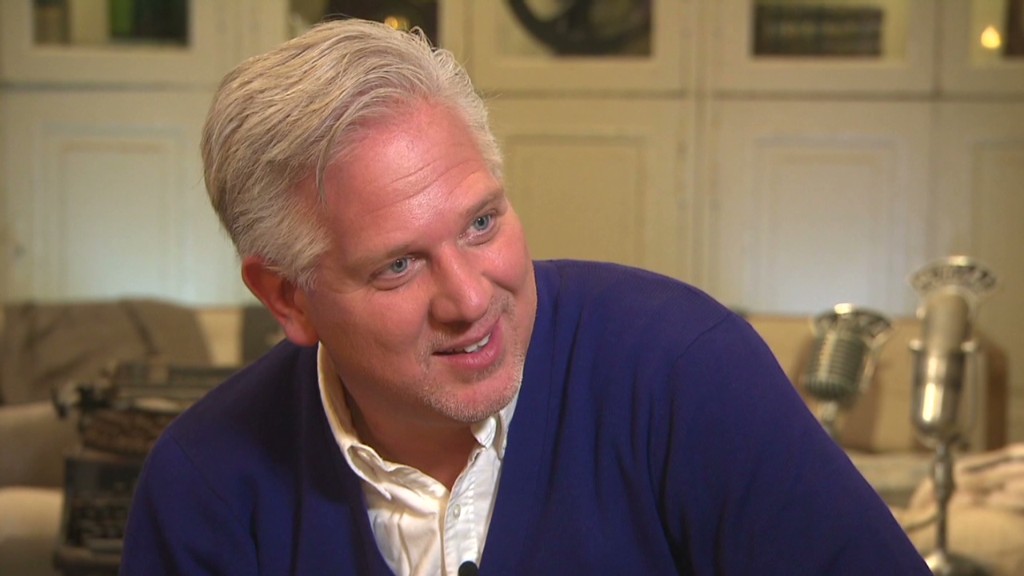 So here's the idea: If Newsmax could buy some of Al Jazeera America's assets, maybe it could take over the shuttered channel's spots on the dial. On Time Warner Cable systems in New York City, the most influential media market, Al Jazeera America has channel number 210, just a few clicks of the remote from CNN and Fox News.
This is how Al Jazeera entered the United States, by buying Al Gore's Current TV, which had a coveted spot on the dial.
But distributors look at such deals with skepticism. Carriage deals frequently come with onerous contracts that complicate potential transfers or other changes. When Gore sold Current TV, for instance, Time Warner Cable dropped the channel, citing a change in ownership clause. (Later, Time Warner Cable struck a new deal with Al Jazeera America.)
Related: Al Jazeera sued by Ryan Howard and Ryan Zimmerman over doping story
Furthermore, some of Al Jazeera's carriage deals are set to expire soon, and because the channel has been low-rated since its inception, the distributors have the upper hand in renewal negotiations. In other words, there might not be much value left.
Partly for these reasons, Al Jazeera America may simply decide to abandon the spot on the dial when it stops producing newscasts in April.
But its would-be replacements are hoping otherwise.
Herring Networks, which launched One America News Network around the same time as Al Jazeera America, told Multichannel News on Wednesday that "we are inquiring about the opportunity to acquire" it.
Herring signaled that the company could consider "absorbing some of their operations such as New York City and D.C. staff" to "soften the blow."
Sign up for the Reliable Sources newsletter
Glenn Beck's TV and online video network TheBlaze is also intrigued by the possible opening.
"Given the appeal and high consumer demand for TheBlaze's brand of news, information and entertainment programming, we continue to pursue all avenues of growth and investment in the linear distribution platform, whether by continued organic growth or by strategic acquisition including of AJAM," Lynne Costantini, TheBlaze's president of business development, said in an email.
Now that would be quite a twist in this story — Al Jazeera America's assets being acquired by Glenn Beck.