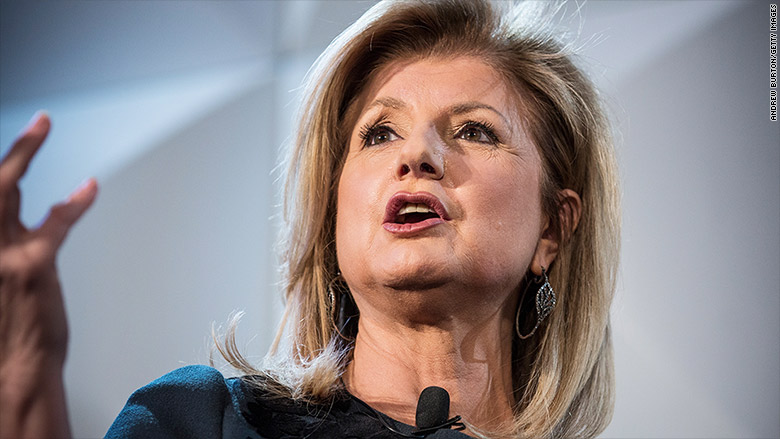 The Huffington Post is now unionized.
Arianna Huffington's news organization became the biggest digital media outlet to unionize. The news site announced it on its web site Thursday.
It became the largest in a recent string of online news outlets to organize.
The management of the site voluntarily recognized its employees' union, the Writers Guild of America, East. The bargaining unit will consist of 262 employees.
"I am delighted to let you know that we have reached an agreement with the Writers Guild of America, East to proceed to voluntary recognition by counting signed union cards," Huffington, who is the president and editor-in-chief, said in an email to the staff. "We look forward to a great relationship with our union as we work together to take The Huffington Post to new heights across the world."
Organizing efforts began at the HuffPost in October.
Related: Arianna Huffington says she'll support a HuffPost union
"The Huffington Post believes in an environment of mutual respect among all our staff," Huffington said in a statement provided to CNNMoney in October. "Our top priority is always the happiness and well-being of our employees. We fully support our newsroom employees' right to discuss unionizing and will embrace whatever decision they make on this issue."
HuffPost's move to a union comes after a summer that saw staff members at other online news sites like Gawker Media, Salon, and Vice Media unionize. Those sites all unionized with WGA, East as well.
Editorial staff members at HuffPost asked management to voluntarily recognize its union in December.
Sign up for the Reliable Sources newsletter
The site is owned by AOL, which was acquired by Verizon for $4.4 billion last year.