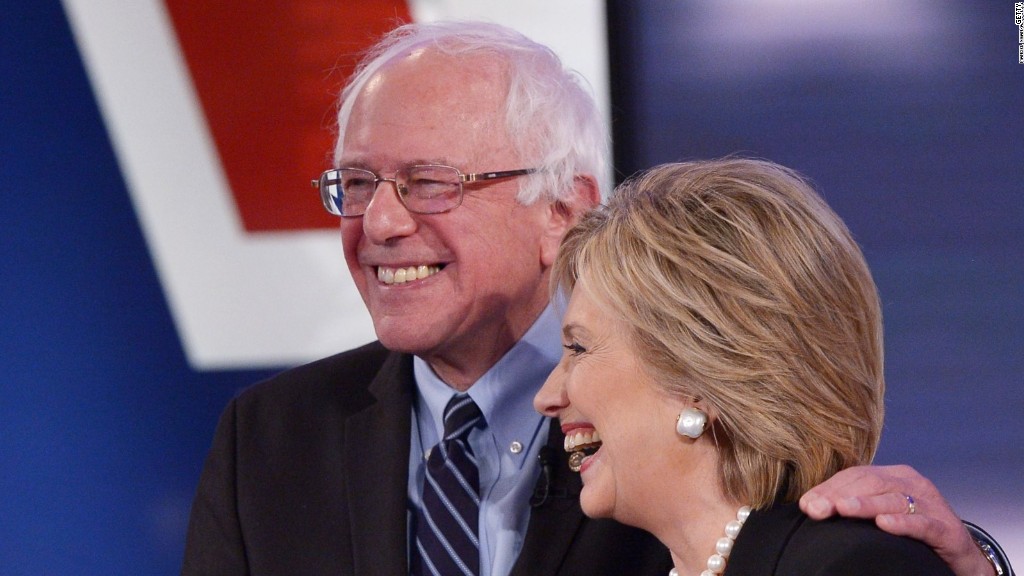 The Nation magazine is formally backing Bernie Sanders' bid for president.
Sanders "has summoned the people to a 'political revolution,' arguing that the changes our country so desperately needs can only happen when we wrest our democracy from the corrupt grip of Wall Street bankers and billionaires," the magazine's editors say. "We believe such a revolution is not only necessary but possible -- and that's why we're endorsing Bernie Sanders for president."
The endorsement is the cover story in the Feb. 8 edition of the magazine, timed for the Iowa caucuses and the New Hampshire primary. It was published online on Thursday morning.
At first blush, the announcement seems like a no brainer. The fiercely liberal magazine and the Democratic socialist presidential candidate go together like peanut butter and jelly.
But it is, in some respects, a surprise. The magazine, founded more than 150 years ago, has only endorsed candidates during primaries twice before. Until now the results have been 50-50: it endorsed Jesse Jackson in 1988 and Barack Obama in 2008.
The magazine's editors acknowledge Hillary Clinton's strengths but say "the limits of a Clinton presidency are clear."
They argue that "Sanders's approach" to foreign policy "is different and better," and that on domestic issues Sanders is "a candidate who can truly walk the walk."
The editors also admit that Sanders' "road to the White House remains steep."
But "his run has already created the space for a more powerful progressive movement and demonstrated that a different kind of politics is possible," they say. "This is a revolution that should live on, no matter who wins the nomination."
The magazine's endorsement has been in the works since last month.
A spokeswoman for The Nation said the magazine is the first national news outlet to endorse a candidate in the 2016 primary process.
The magazine has closely followed Sanders' congressional career for decades.
Nation editor Katrina vanden Heuvel has been supportive of his presidential run since the spring.
"He's speaking about ideas and solutions that this country's hungry for," she said on CNN's "Reliable Sources" last summer.
At the time, she decried "corporate media" outlets for downplaying Sanders' candidacy.
Vanden Heuvel and the magazine's other editors reiterated this point in the cover story endorsement.
"The corporate media has paid shamefully little attention to his campaign's achievements," they write, "instead lavishing attention on the latest outrageous pronouncements by Donald Trump and the Republican candidates struggling to compete with him. Nonetheless, polls show that Sanders—even as he still introduces himself to many voters—is well poised to take on the eventual GOP nominee, frequently doing better than Clinton in these matchups."