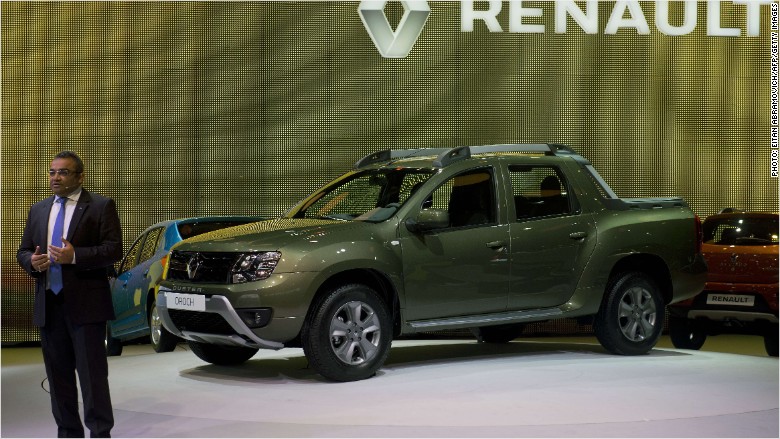 Renault is the latest automaker to be caught up in the emissions testing firestorm.
Its shares plummeted more than 20% in Paris trading Thursday morning after reports revealed French anti-fraud police inspected three of its offices last week.
After the shares tanked, Renault said the police conducted a "further investigation on site which aims to definitively validate" preliminary findings by independent investigators that it had not rigged emissions tests.
Rival Peugeot Citroen (PEUGF) quickly released a statement to say its vehicles had also been inspected and that there were no "anomalies" with its vehicles. It added that its offices had not been visited by the police.
Related: Volkswagen's Mueller: "We did not lie"
After Germany's Volkswagen admitted rigging diesel emissions tests in the United Sates, the French government established an independent commission to ensure that French manufacturers have not equipped their vehicles with similar software.
Renault said the preliminary independent investigation "did not reveal the presence of a cheat type software in the Renault vehicles," and said "this is good news for Renault." There are still more tests to be done the automaker said.
Related: VW could be hit with $18 billion in U.S. fines
Shares of European car makers were all down more than 5% before recovering some of their losses later Thursday. Affected companies were Volkswagen (VLKAF), BMW (BAMXY) and Daimler (DDAIF).
Renault's shares also pared losses and it said it is fully co-operating with authorities.