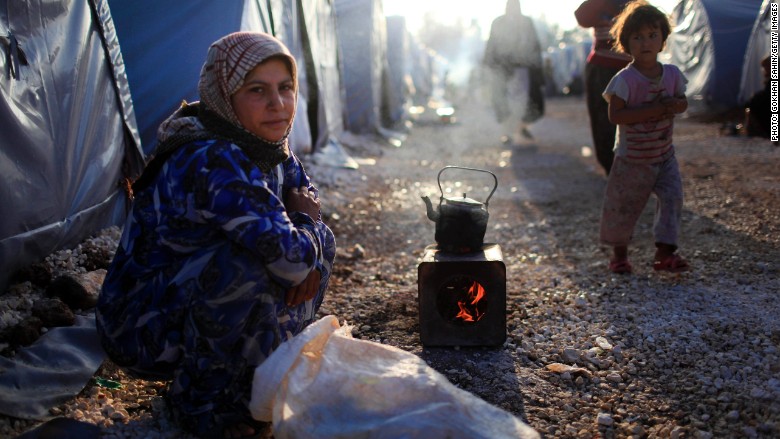 Had enough doom and gloom already this year? Sorry, there's more to come.
The world is facing the greatest risks in a generation, according to experts surveyed by the World Economic Forum.
Political instability is the worst it has been since the Cold War, and the number of people being forced to flee their homes is the highest in history. The effects of climate change are becoming more prominent, and terrorism is on the rise.
Those are the conclusions of the forum's risk report, released ahead of its annual meeting of world leaders and top business executives next week in Davos, Switzerland. It makes grim reading, warning of a rising toll from global uncertainties.
"The risks are more real, more imminent, more tangible...we are on the edge of a tipping point," said Espen Eide, the head of geopolitical affairs at WEF.
The report is based on a survey of almost 750 experts and decision-makers, including academics, chief executives, and political leaders. It says that the risks it has been warning about over the past decade are starting to harm people, institutions and economies.
"Geopolitical instability is exposing businesses to canceled projects, revoked licenses, interrupted production, damaged assets and restricted movement of funds across borders," said Cecilia Reyes, chief risk officer of Zurich Insurance Group (ZFSVF).
Forceful migration
Currently, an estimated 60 million people have been forced to flee their homes due to war, poverty and natural disasters. That's equivalent to the world's 24th largest country, and the largest number in history.
The numbers are likely to grow. The refugee crisis is putting pressure on governments around the world -- and causing tension between countries.
"There's a real risk about the continued support for keeping Europe integrated... the relationships between countries are becoming more complicated," Eide said.
Climate change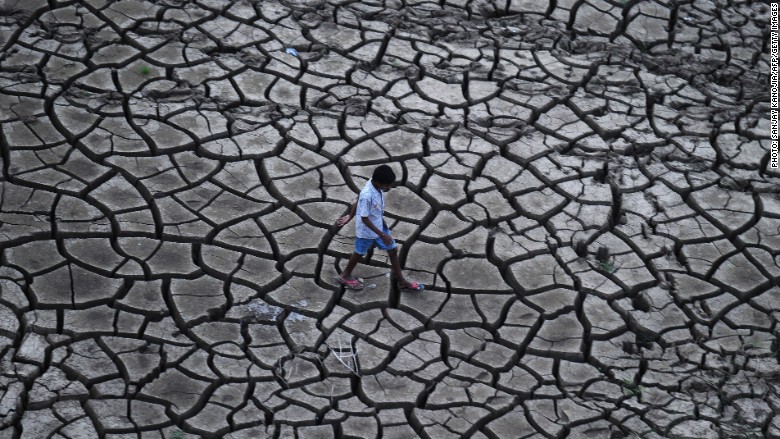 The report highlights climate change as the biggest risk in terms of impact. Extreme weather events and natural disasters related to the environment are becoming more common, forcing governments to act.
December's climate talks in Paris ended in a legally binding agreement to fight climate change, but experts say that's just the beginning.
"(It) is certainly a major step in the right direction... but so far it's not having any kind of positive effect, a lot more has to be done," Reyes said.
Slowing growth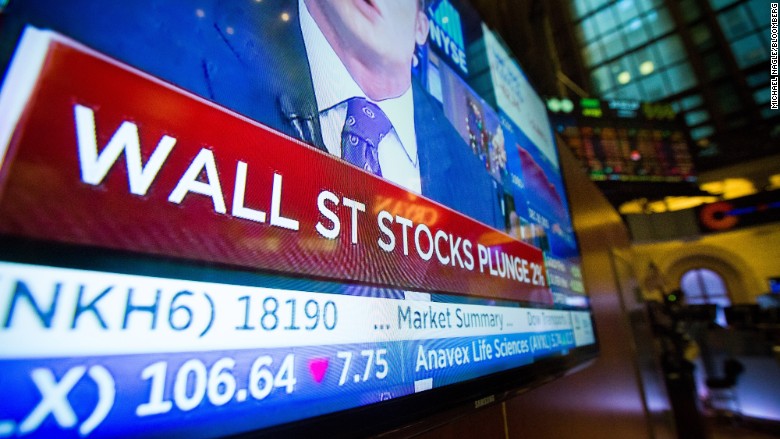 Stock markets are plunging, oil prices are falling further and further, and China is slowing. Experts are increasingly worried about the global economy.
"Economic growth is very much on top of our minds... we know we are entering a period of slower growth," said Margareta Drzeniek-Hanouz, WEF's head of global competitiveness and risks.
Related: Fourt things to watch in China
It's not all bad news. The crises are forcing political leaders to work together, even if they are normally not on friendly terms.
"We see great powers cooperating... [the] Iran nuclear deal, Paris climate talks, or more recently the reaction to North Korea's nuclear test are all examples that great powers can come together," Eide said.