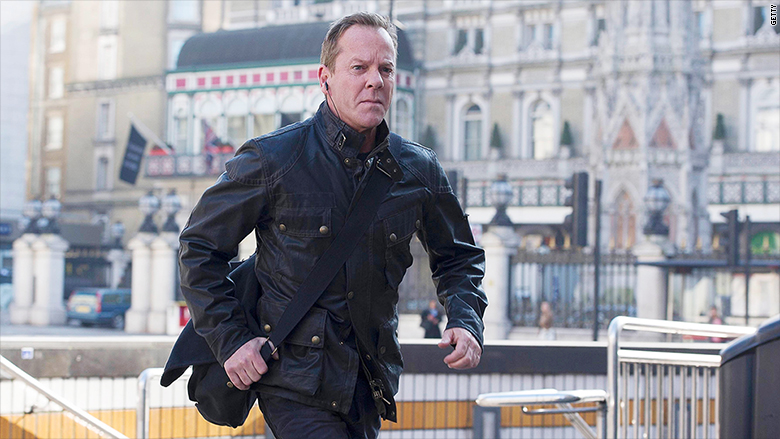 "24" keeps ticking, but this time without Jack Bauer.
On Friday, Fox ordered a pilot for a new and rebooted version of its spy thriller series titled "24: Legacy."
All the trademarks of the drama are set to return including the "real-time, pulse-pounding, fast-paced format with split screens and complex interweaving storylines, with each episode representing one hour of an eventful day," according to the network.
The series' protagonist, the embattled Counter Terrorism Unit agent Jack Bauer, will not return.
But hey, Kiefer Sutherland's Bauer seemingly came back from the dead a few times over the course of the series, so in the world of "24" anything is possible.
Instead, the potential new series will have a whole new cast and "will revolve around a military hero's return to the U.S. and the trouble that follows him back," according to Fox.
This leads the show's new hero to ask CTU to save his life and, as is a hallmark of the show, stop a large scale terrorist attack in America.
Sign up for the Reliable Sources newsletter
Over its eight season run, "24" was nominated for 73 Emmys including winning outstanding drama series in 2006 and in many ways is the grandfather of the multitude of serialized shows on television today.
The pilot for "24: Legacy" will film this winter, according to the network.