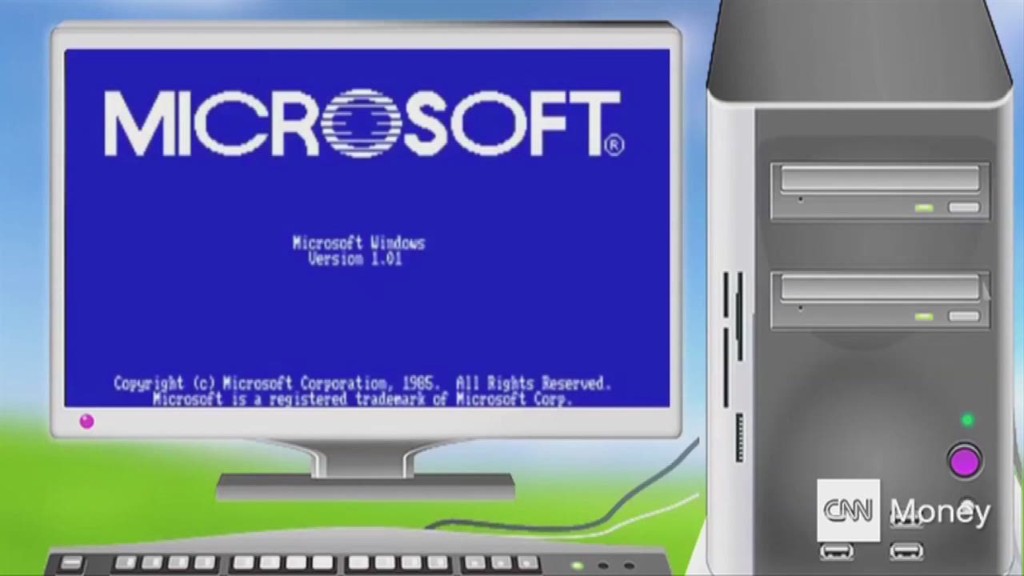 Windows 8 is officially toast.
Microsoft has pulled the plug on Windows 8's life support. It told customers they need to upgrade to Windows 8.1 -- or better yet, Windows 10 -- to continue receiving crucial updates and security patches.
Despite a free upgrade to the superior Windows 8.1 two years ago and another free upgrade to the far, far superior Windows 10 in July, 2.6% of PCs around the world still amazingly run Windows 8, according to data tracker Netmarketshare.
With nearly 2 billion PCs in use, that's an astounding number: Close to 50 million PCs are running Windows 8.
When Windows 8.1 was released in October 2013, Microsoft made it clear to Windows 8 customers that they had two years to upgrade. Microsoft said then it would no longer support the old version of the operating system by 2016.
Windows 8 customers can still use their computers. But without security updates, they will be more susceptible to hacks.
Many customers will say "good riddance." Windows 8 wasn't a bug-ridden disaster like Windows Vista, but it wasn't widely loved. It forced customers to boot straight to the Start screen, which was a sea of unfamiliar tiles -- a radical departure from prior versions of Windows.
Windows 8 was redesigned with tablets in mind, and Microsoft hoped that its fledgling app store would take off in a big way. (It still hasn't.) The desktop was featured as an "app" within the Start screen, which was far from intuitive for the vast majority of Windows customers, who were using keyboards and mice.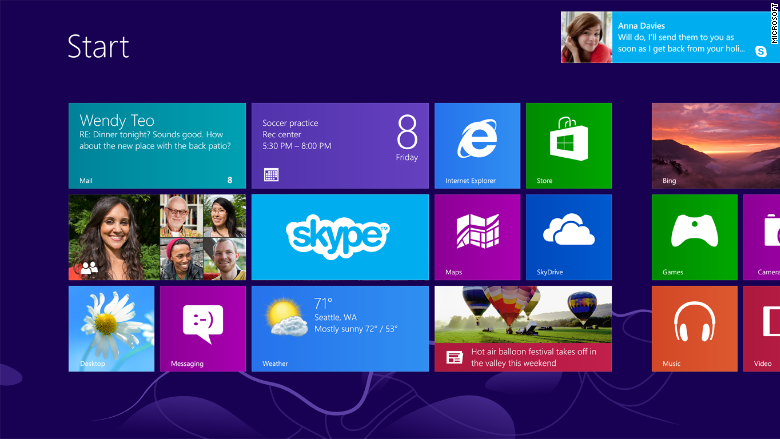 Windows 8.1 fixed most of Windows 8's glaring problems, and all Windows 8 customers should have received it as part of a regular update.
But some consumers never update their PCs, and many corporations are slow to upgrade. Similarly, Microsoft abandoned support for its decade-plus-old Windows XP operating system in April 2014, even though 12% of PCs are still running XP.
Last year's Windows 10 evolved the PC operating system even further. It kept Windows 8's best features while returning the familiar Start button and desktop style that Microsoft introduced with Windows 95 and maintained through Windows 7.