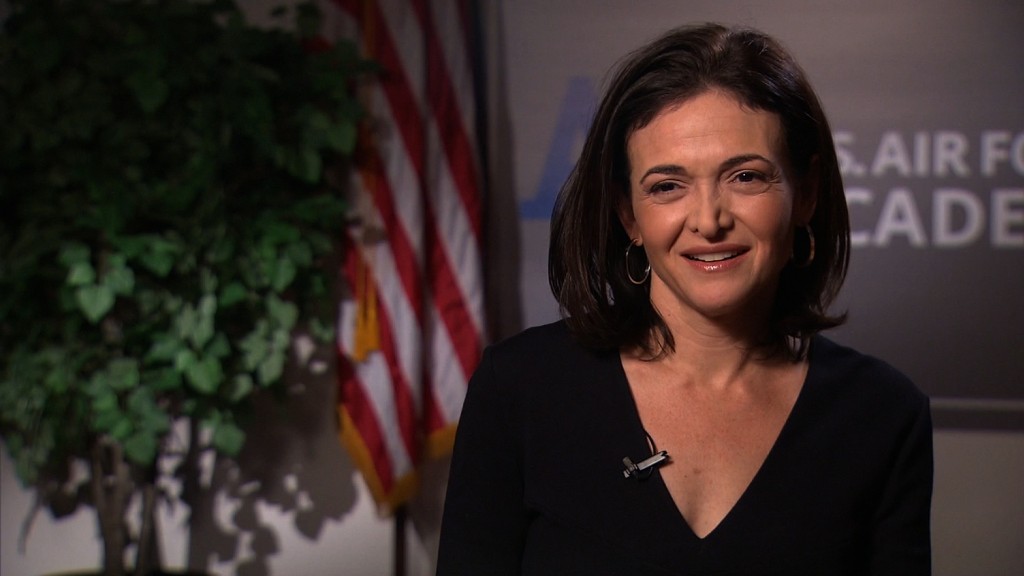 Sheryl Sandberg set aside $31 million worth of Facebook stock for her charity fund at the end of last year.
The Facebook chief operating officer disclosed the transaction on Thursday in a filing with the Securities and Exchange Commission. The news was first reported by Re/code.
According to the document, Sandberg transferred 290,000 shares to the Sheryl Sandberg Philanthropy Fund on November 20, 2015. The stock price closed around $107 that day.
The Sheryl Sandberg Philanthropy Fund is a donor-advised fund. Givers get an income tax deduction and investments can grow without being subject to capital gains taxes.
Through her new donation, Sandberg will very likely support programs for gender equality. She's already on the board for Women for Women International, a group that helps women in conflict regions. And her book "Lean In" has grown into its own global brand, which includes a huge nonprofit that helps organize women's leadership "circles" around the world.
A Facebook spokesperson did not immediately respond to request for comment.
Related: Zuckerberg pledges 99% of Facebook stock to charitable causes
Sandberg has given sizable contributions like this in the past. In 2012, she gifted more than 400,000 shares of Facebook to an unknown recipient.
Like her boss Mark Zuckerberg, Sandberg has committed to give away a majority of her wealth to philanthropy under the Giving Pledge -- an effort started in 2010 by Warren Buffett and Bill and Melinda Gates.