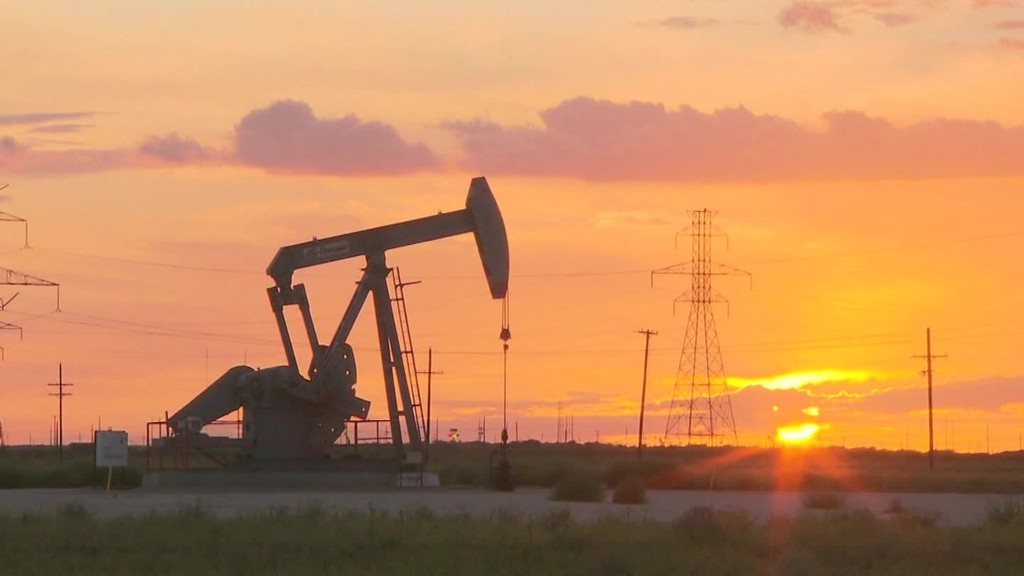 Many western sanctions on Iran are gone. Most of the world is focused on how this could drive oil prices even lower, but Iranians are asking: Will Tehran get McDonald's fries now?
Iranian social media is full of both love and hate for the Golden Arches. Some view the famous fries as the ultimate symbol of Iran joining the modern world. Others criticize the chain as the worst of American greed.
McDonald's has responded by posting a "franchise application for Iran" on its website so Iranians can apply to open a restaurant there. But the company is clear that nothing is happening yet.
The reality is iconic American companies like McDonald's can't rush into Iran.
The United States is keeping most of its sanctions on Iran in place. That means U.S. citizens and businesses still can't do business in Iran.
The sanctions that were dropped over the weekend were mostly to allow non-U.S. citizens and businesses the ability to head to Iran without fear of American penalties.
In contrast, Europe has opened the floodgates. The end of Iranian sanctions is a huge boom for European businesses. Companies like Daimler and Siemens are already working on deals in Iran.
"This will make American firms the biggest loser of the nuclear deal," says Majid Rafizadeh, a Middle East scholar at Harvard.
Related: European firms already making Iran deals
What the U.S. gets from the deal
So what, if anything, is the United States getting from this deal economically?
The big goal is to eliminate the threat of a nuclear Iran. That impacts businesses around the world.
The deal also allows the U.S. to import Iranian carpets, caviar and pistachios.
On the flip side, the U.S. can now export commercial planes to Iran, which should be a boost to Boeing (BA). Medicines and some consumer technology products are also allowed to be exported, although most businesses need a waiver from the U.S. Treasury's Office of Foreign Assets Control before they ship anything to Iran.
"The primary embargo the U.S. has on Iran that prohibits virtually all trade between U.S. companies and Iran is still in place. It was never on the table for the deal," says John Hughes, a senior director at the Albright Stonebridge Group and a former State Department official who worked on sanctions.
How McDonald's gets to Tehran
American titans like McDonald's (MCD) or Apple (AAPL) are left in a very awkward place by the deal.
There's clear demand for their products (at least from some Iranians), and it's a "new" market of 80 million people, about 60% of which are under age 30.
The problem is, U.S. companies still can't open a store or restaurant in Iran. However, a European subsidiary could.
"If a company like Apple or HP (HPE) wants to get involved with Iran, it would have to do it with their foreign subsidiaries," explains Patrick Clawson, research director at the Washington Institute for Near East Policy. But even then, "they have to establish a very clear line so their foreign subsidiaries aren't reporting to any American national."
In short, Americans can't be involved in the decision making or business deals.
"This whole issue is going to be a big compliance headache," says Farhad Alavi of the Akrivis Law Group.
McDonald's did not respond to CNNMoney's request for comment.
Related: Iran's oil stockpile for sale at worst time
What's next for U.S.-Iran relations?
Alavi's firm helps many companies apply to the U.S. Treasury for licenses to do business with Iran. Interest has spiked since the Iran deal was signed in July, but he says American companies are right to be cautious.
The U.S. has already put new sanctions on Iran since Saturday because of a missile test. Business now have to sort through those. And the 2016 presidential election could result in more shakeups of U.S.-Iranian relations.
"If I were a company, I would be concerned that the rules may change again in January 2017," says Clawson.